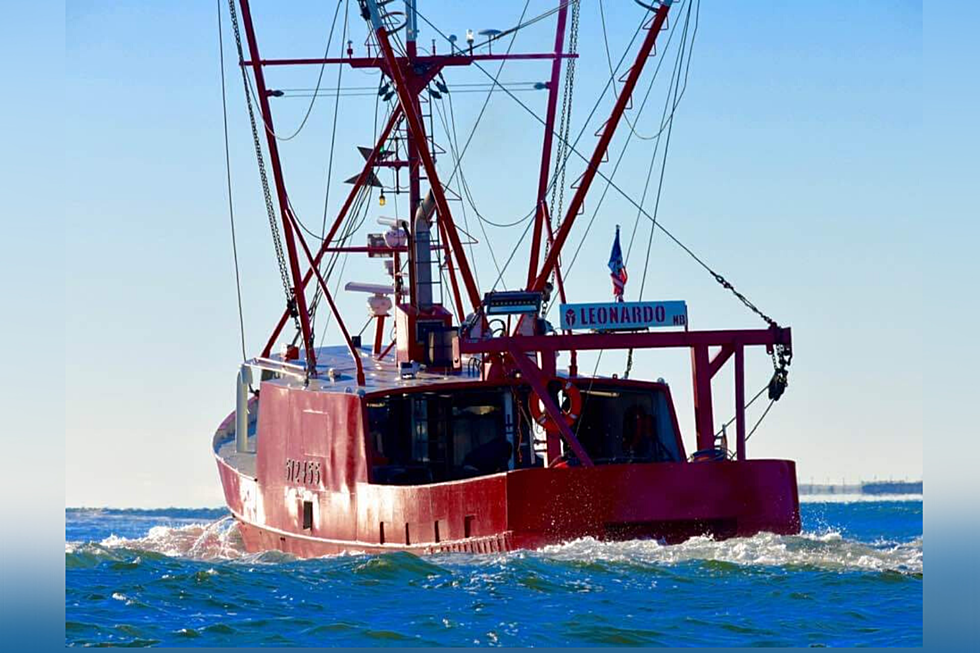 Sunken FV Leonardo Found in Waters off Martha's Vineyard
Photo Courtesy Leaonrd "Lenny" Hall
A 57-foot fishing vessell that went down in choppy seas two weeks ago has been found, according to Massachusetts Environmental Police.
The sunken FV Leonardo was discovered Saturday morning 140 below the surface of the ocean, not far from where it first sent a distress signal 24 miles southwest of Martha's Vineyard, the state's Executive Office of Energy and Environmental Affairs has confirmed.
"Yesterday morning, through a successful multi-agency effort, the Massachusetts Environmental Police located and identified the missing fishing vessel Leonardo. Environmental Police officers departed New Bedford at 5:30 a.m. to search for the vessel using Side Scan Sonar, and located the vessel at about 10:00 a.m.  Environmental Police confirmed the identity of the vessel with a Remote Operated Vehicle (ROV). Environmental Police were assisted by the New Bedford Police Department Marine Unit who were onboard the Environmental Police's vessel. The State Police Underwater Recovery Unit was also on scene," said the EEA in a statement Monday afternoon.
Soon after the boat went down on Nov. 24, one crew member, Ernie Santos, was rescued. Three men were not found and are presumed lost at sea. The lost men are Capt. Gerald Bretal, Mark Cormier, and Xavier Vega.
In related news, the body of a man washed up on Menemsha Beach on Martha's Vineyard. That body was found Saturday morning by a person walking their dog. The body was transported to the mainland by the Coast Guard and then to the office of the state medical examiner. It is not known at this time if the body is one of the missing fishermen.
Major Patrick Moran of the Massachusetts Environmental Police told the Standard-Times that the boat was "sitting perfectly upright" when found on Saturday. A robot was sent down to take a look, but could not see inside the pilot house due to the tinted windows. Moran said the windows were not broken.
The Coast Guard has confirmed it is conducting an investigation of the fatal sinking of the Leonardo. This is a developing story that will be updated with additional reporting.
Enter your number to get our free mobile app
More From WBSM-AM/AM 1420