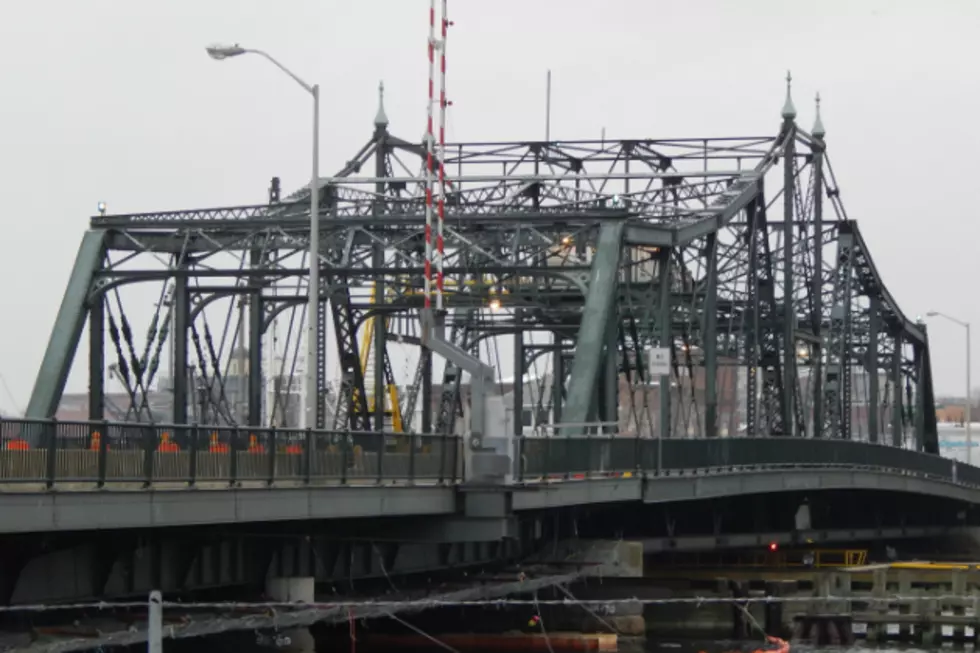 Stop, Chill and Enjoy the Bridge Opening [OPINION]
Jim Phillips/Townsquare Media
I often take different routes to work. Repeating the same commute every day can be monotonous. For years, I drove from New Bedford to Providence and from New Bedford to Somerset. I took I-195 there and I-195 back. Everyday. Boring.
Now I live in Dartmouth and work in Fairhaven. Think of the possibilities. I can take 195, and I do sometimes if I am in a hurry, or I can take the backroads through Dartmouth and pop out behind the airport. I mix it up. Sometimes I even cut through Acushnet. Other times I will head down to Coggeshall Street. There are many ways to get from Dartmouth to Fairhaven without having to take the same route everyday.
Yesterday I took Route 6 to work. I hadn't taken that route in a while. It's pretty direct, and it takes me through Dartmouth, New Bedford, and Fairhaven. I get to see the water, too, which is nice.
The one thing about taking Route 6 is the timing. The historic New Bedford-Fairhaven Bridge swings open at 15 minutes past each hour, and the number of vessels waiting to pass through often determines how long the span remains closed to motor vehicle traffic. It can be a crapshoot if you are in a hurry. I was not.
So many people hate it when the bridge is closed to motor vehicle traffic. I don't. It gives me a chance to relax and perhaps catch a few more tunes on Spotify before arriving at the station. I put the car in park and just sit back and enjoy the view. The swing bridge is more than 100 years old, and there are not many like it, if any at all, still in operation. It helps to grab a Dunkin' coffee on the way.
Some impatient folks make a u-turn and head back in the direction they came from when the crossing arm comes down. I never understood that. The only other ways to cross the river are 195, Coggeshall Street, or Wood Street, and all are a distance away. It would take less time to sit and wait for the bridge to re-open than to drive that far out of your way. Not only that, but it's a waste of gas.
Why not stop, chill, and enjoy the bridge opening? How often do you get to just sit and relax for about 15 minutes during the day while watching the water and a historic swing bridge in action?
Don't be so impatient. Enjoy the moment. Relax.
Barry Richard is the host of The Barry Richard Show on 1420 WBSM New Bedford. He can be heard weekdays from noon to 3 p.m. Contact him at barry@wbsm.com and follow him on Twitter @BarryJRichard58. The opinions expressed in this commentary are solely those of the author.
Enter your number to get our free mobile app
More From WBSM-AM/AM 1420