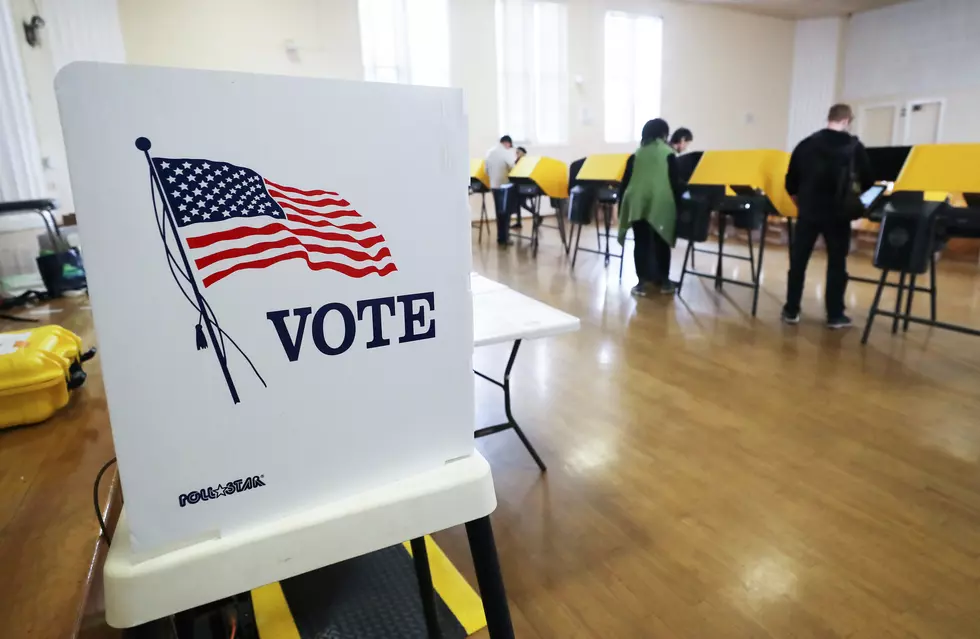 The SouthCoast Should Embrace Voter ID [OPINION]
Mario Tama/Getty Images
There is a pretty good chance that Massachusetts voters will face a ballot question next year that, if passed, would require the presentation of a valid photo ID to vote in future elections. Can you imagine the bluer-than-blue Bay State endorsing voter ID? It could well happen.
MassGOP Chairman Jim Lyons has launched an initiative petition to put the issue before the voters in the 2022 statewide election. In an email to the party faithful on Independence Day, Lyons put out a call for 2,000 volunteers to begin collecting the necessary signatures to win certification for the ballot question. I don't think it will be a difficult task, given last November's disastrous national election.
Massachusetts Republicans have attempted to win legislative approval for voter ID in the past, but Democrats have managed to keep it bottled up in committee. In other words, they are afraid to put it to a vote. In his email, Lyons says, "that's why we are taking this question straight to the people."
According to a Monmouth University poll released last month, "4 in 5 Americans (80%) support requiring voters to show photo identification in order to cast a ballot. Just 18% oppose this." The university found that "Support for requiring a photo ID to vote stands at 62% among Democrats, 87% among independents, and 91% among Republicans."
The poll results debunk popular Democrat talking points that suggest voter ID is unpopular with Democrats and minority voters. In fact, a Rasmussen poll conducted in March indicates strong support, 69 percent, for voter ID among Black voters.
According to the Monmouth Poll, 32 percent of Americans believe "Joe Biden's victory in 2020 was due to voter fraud – a number that has not budged since the November election."
Massachusetts residents have a chance to ease concerns about potential voter fraud by endorsing voter ID. If presented with a petition to bring the matter to the ballot next year, sign it – and then follow through by voting to require a valid photo ID to vote.
Hey SouthCoast, let's lead the way on this.
Barry Richard is the host of The Barry Richard Show on 1420 WBSM New Bedford. He can be heard weekdays from noon to 3 p.m. Contact him at barry@wbsm.com and follow him on Twitter @BarryJRichard58. The opinions expressed in this commentary are solely those of the author.
LOOK: Stunning vintage photos capture the beauty of America's national parks
Today these parks are located throughout the country in 25 states and the U.S. Virgin Islands. The land encompassing them was either purchased or donated, though much of it had been inhabited by native people for thousands of years before the founding of the United States. These areas are protected and revered as educational resources about the natural world, and as spaces for exploration.
Keep scrolling for 50 vintage photos that show the beauty of America's national parks.
More From WBSM-AM/AM 1420