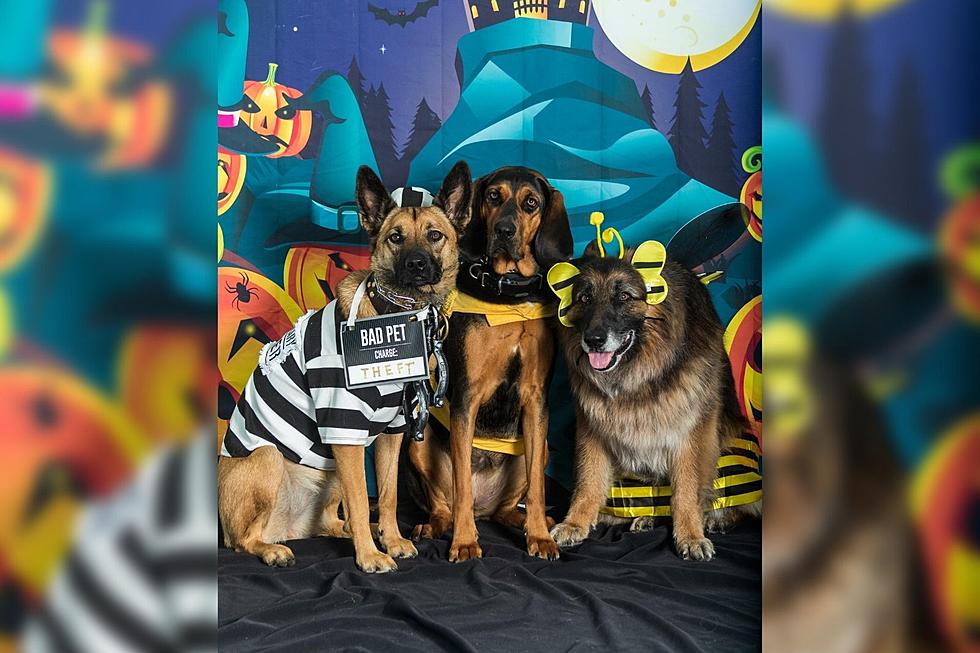 SouthCoast Businesses Join Forces for a Halloween Parking Lot Paw-ty
Courtesy of Sarah Lasher
Halloween doesn't have to be just for kids. Truthfully, it doesn't have to be just for humans, and a few SouthCoast businesses are giving Halloween to the dogs this year through their Halloween Parking Lot Paw-ty.
Westport resident Sarah Lasher opened Salty Paws Spa and Woof Wash in Dartmouth in July of 2020, a tough time to open a business, to say the least.
"Since we opened, it's been interesting," Lasher said. "But everyone got a dog during the pandemic, so the demand was there."
Last year, Lasher teamed up with Matt Alves of Westport Studios and Alyssa Levesque of Equal Love Company Candles to host a Halloween party for the community.
"It was a little bit of getting to know the community and a little bit of just having some fun," Lasher said. But one thing is for certain: it was a whole lot of cuteness when dogs showed up in their best costumes.
Westport Studios will be taking "pup portraits" with a portion of those proceeds going to Forever Paws Animal Shelter in Fall River.
"It feels great to give back," Lasher said. "If people show up decked out or just want to come and grab a bag of candy, we are ready to celebrate Halloween with everyone."
This year, the Halloween Parking Lot Paw-ty will include local businesses JC Wagmore, Westport Studios, and Salty Paws.
The only question is, what does your dog want to be this year?
These Pets Are Ready for Halloween
More From WBSM-AM/AM 1420