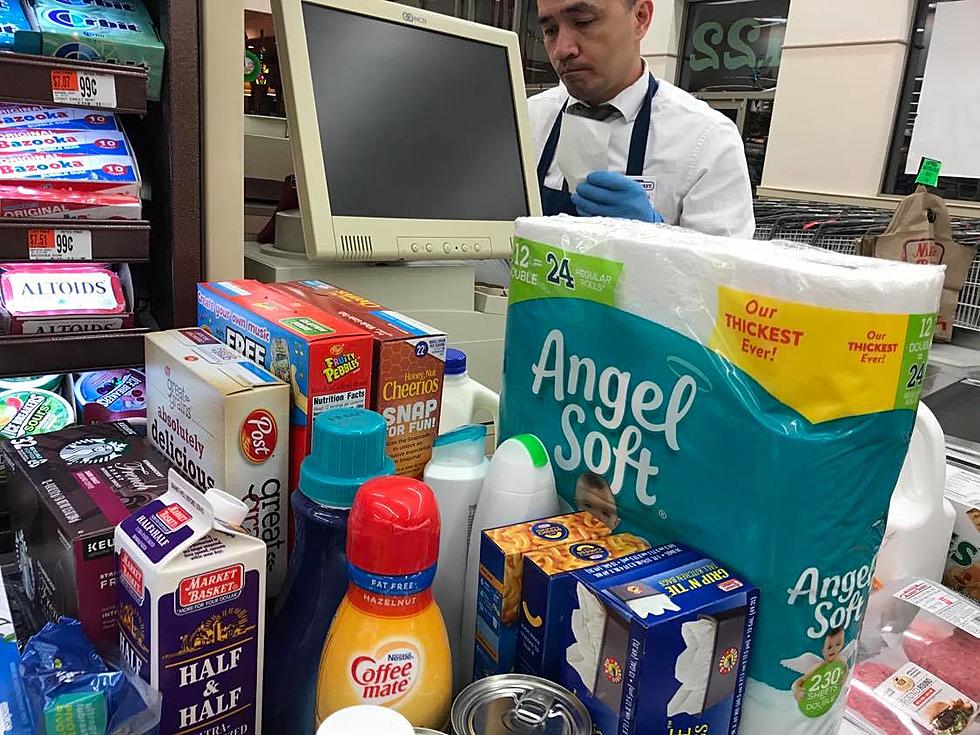 The Changing Face of SouthCoast Food Shopping
Barry Richard/Townsquare Media
Market Basket, Stop & Shop, Shaw's and Trucchi's are just some of the many grocery stores operating in the Greater New Bedford area, but it wasn't that long ago when none of those fine stores had locations here.
My earliest memories of grocery shopping with my parents in the 1960s are of A&P on Acushnet Avenue. There was another A&P store in the area, but I don't recall exactly where. I remember the clerks placed your purchases into red boxes and rolled them on rollers through an opening in the wall, and a clerk outside would carry them to your car.
There was a Big G Supermarket on Church Street near where the rail station is under construction. There was an Atlantic Thrift Department Store and a Goodhue's Lumber there too. Mammoth Mart Department Store and Finast Supermarket were in the King's Highway Plaza where Ocean State Job Lot and Savers are today.
Another favorite of my parents was Boston Public Market, or BPM, on Route 6 at the New Bedford-Dartmouth line. I remember getting Cap'n Crunch ice cream bars from there. The store became Shaw's and is now a multi-store plaza. Shaw's moved just to the west of the plaza.
Fernandes Supermarket had two locations in New Bedford. One was at the fork where Route 140 and Acushnet Avenue meet. Route 140 wasn't there yet. The other Fernandes Supermarket was on Rockdale Avenue and is now a police station.
Almac's, a Rhode Island-based supermarket chain, had two stores locally. One is where Trucchi's now sits in the North End, and the other is a Stop & Shop store on Faunce Corner Road in Dartmouth. The Stop & Shop on King's Highway replaced George O'Hara Chevrolet, and the one in Fairhaven was once a bowling alley.
Aldi, Price Rite, Save a Lot, Seabra, Walmart, Target, BJ's, and others also have locations in the area. Lees Market has been serving the folks of Westport for many years. The Price Rite store on Hathaway Road was once an Arlan's Department Store when Arlan's closed its Deane Street location.
Where did your parents shop for groceries when you were young? What stores do you remember that are no longer there?
Here are just some of the supermarkets that have come and gone and some of what remains in the SouthCoast area:
SouthCoast Supermarkets Then & Now
Supermarkets have come and gone along the SouthCoast. Here we take a look at some of the spots where markets once stood, and where people in New Bedford and beyond get their groceries in more modern times.
New Bedford's Silmo Factory Circa 1951
Did you know that Silmo coffee syrup used to be made right here in New Bedford? It was manufactured in the current Inner Bay Cafe building. Here are some throwback photos from 1951.
More From WBSM-AM/AM 1420