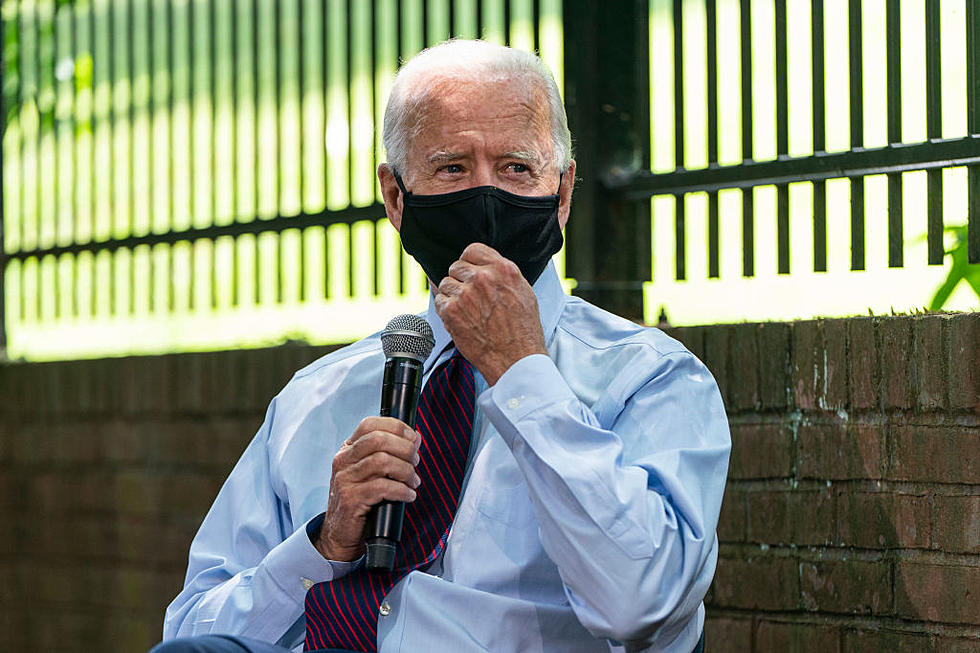 'Sleepy' Joe Biden Has Got to Come Out Sometime [OPINION]
Getty Images
Presumptive Democrat presidential nominee Joe Biden continues to remain largely out of sight and therefore out of the minds of many voters. But that can't and won't last for much longer.
The time is rapidly approaching when Biden is going to have to answer questions about his positions on key issues, whether or not the mainstream media wants to hold him accountable.
The coronavirus has kept Biden pretty much confined to his basement. From time to time he'll agree to a local media interview but he has not held a press conference in three months and has not faced pressure to do so. The press has given Biden a free ride. A pass.
President Donald Trump, on the other hand, has faced a hostile press since announcing his candidacy in 2015. By contrast, Trump has been treated quite differently than Biden by the left-leaning media.
Not surprisingly, media-driven suppression polls have given Biden the edge going into the summer months. Of course, Trump has had to deal with a pandemic, a collapsed economy, riots, and a radical insurrection. Biden has been able to hide safely away in his basement where he has offered little more than comic relief for months.
As Trump does battle with the mean old world, Biden is rarely asked his opinion on how he might handle things differently.
Biden is going to have to emerge from the basement after Labor Day and will have to present himself as an alternative to Trump. For a man who has a difficult time remembering what office he is seeking – or to whom he is married, his wife or his sister – Biden is going to have his work cut out for him when he has to go one-on-one with Trump at the debates.
Enjoy the rest, Joe, because the ride is about to get rougher.
Barry Richard is the host of The Barry Richard Show on 1420 WBSM New Bedford. He can be heard weekdays from noon to 3 p.m. Contact him at barry@wbsm.com and follow him on Twitter @BarryJRichard58. The opinions expressed in this commentary are solely those of the author.
Enter your number to get our free mobile app
More From WBSM-AM/AM 1420