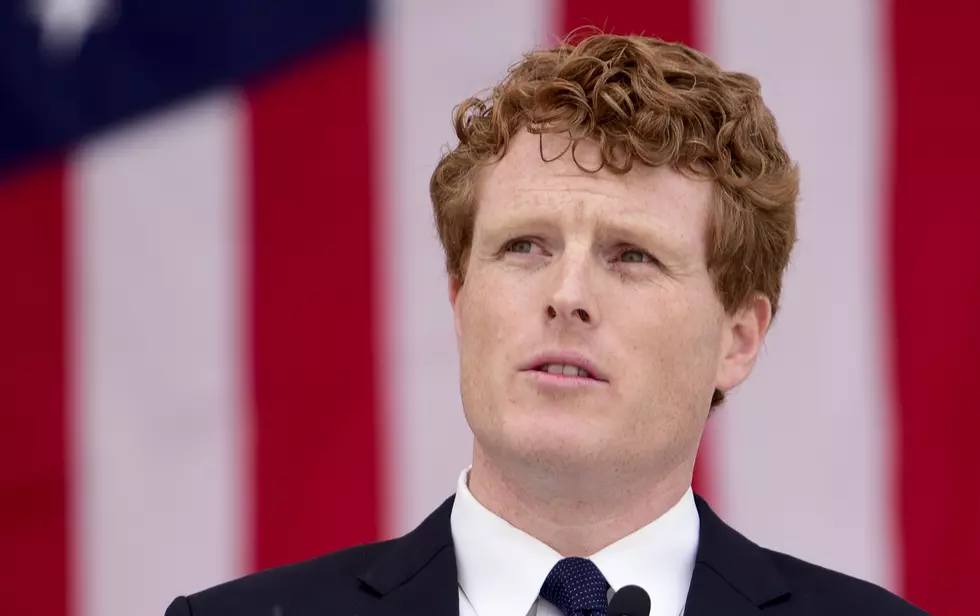 Six New Bedford Democrats Endorse Joe Kennedy III for U.S. Senate
Getty Images for RFK Human Right
Six New Bedford-area Democrats have announced they are supporting Congressman Joseph Kennedy III in the race for the U.S. Senate seat held by Edward Markey. Kennedy made the endorsements public on Friday.
Those standing with Kennedy include State Senator Mark Montigny of New Bedford, former Mayor of New Bedford Scott Lang, and City Councilors Joseph Lopes, Maria Giesta, Brian Gomes, and Ian Abreu.
Lang told WBSM's Ken Pittman on Saturday he was frustrated by the representation of both incumbent senators, Ed Markey and Elizabeth Warren. Markey has focused mainly on domestic and environmental issues during his time in Washington, including the Green New Deal. Warren has spent most of the last two years running for president before withdrawing this week.
"The job of a United States Senator is to work on national issues and push them hard," said Lang. "But that Senator should understand that when there's a problem with a local intersection, or an issue on the waterfront, or with keeping fire stations open, those issues deserve some Federal help and attention."
Lang said Joe Kennedy knows Massachusetts because he ran Senator Ted Kennedy's last Senate campaign. The late senator was Joe Kennedy's uncle. Lang said the younger Kennedy also understands cities like New Bedford, and he'll work hard for jobs and education.
Congressman Kennedy is expected to get a warm reception when he visits New Bedford's Democratic Caucus on Sunday afternoon. The caucus begins at 1 p.m. at the Our Lady of Angels Cultural Center at 1446 Acushnet Avenue.
The Kennedy-Markey election will be decided in September when both candidates square off in the statewide Democratic primary election.
Enter your number to get our free mobile app
More From WBSM-AM/AM 1420