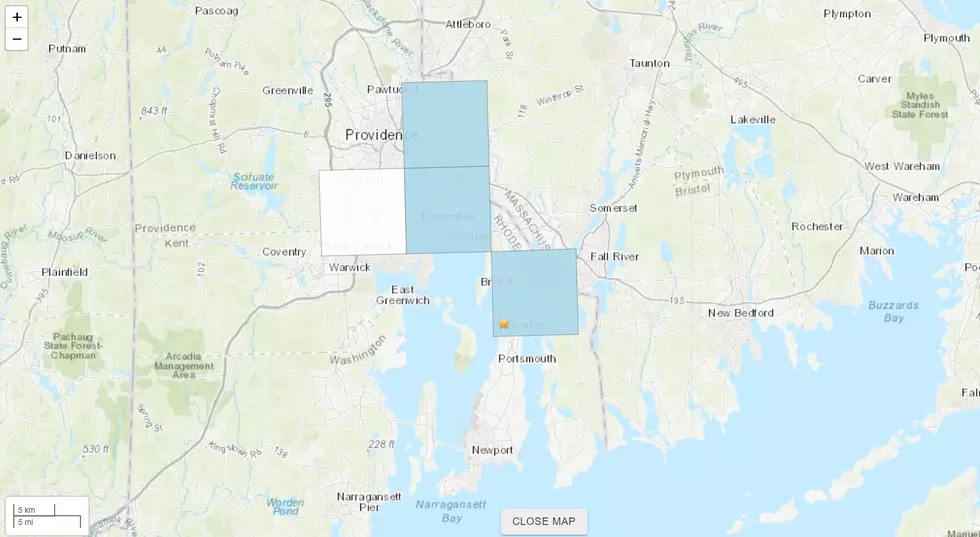 Feel That? Seekonk Residents Sense Minor Earthquake
Courtesy USGS
SEEKONK — Did you feel that?
Apparently a very slight earthquake shook Portsmouth, Rhode Island and surrounding areas — including nearby Seekonk — over the weekend, according to the U.S. Geological Survey.
The federal agency's website states the magnitude 1.6 quake took place just before 9 p.m. Saturday night local time, with an epicenter about three kilometers north-northwest of Portsmouth.
The weak quake originated at 6.2 kilometers deep, according to USGS data.
Residents from neighboring Bristol reported noticeable shaking, while nearby Barrington reported very weak effects — and two respondents in Seekonk reported weak shaking as well, according to the website.
Although southern New England isn't anywhere near massive fault lines or tectonic plate boundaries, the USGS says that it does sit on multiple small faults, and earthquakes happen every so often.
One of the larger tremors in recent memory was a magnitude 4.0 quake off the coast of Dartmouth in November 2020, which shook the SouthCoast and reached residents hundreds of miles away.
According to the USGS, earthquakes strong enough to cause moderate damage hit the region every few decades, with smaller quakes typically felt around twice a year.
The strongest recorded tremor in Massachusetts was a magnitude 5.8 quake off the coast of Cape Ann in 1755, which damaged the Boston waterfront.
Unique Houseboats for Rent in Rhode Island
Why stay by the water when you can stay on the water? Renting a house or a room by the water makes for an amazing vacation, but why not take it up a notch this summer with a stay aboard a local houseboat? Turns out there are lots of floating rentals around and we've got some photos of the most interesting ones that are also closest to home.
Providence Performing Arts Center Brings Broadway To Rhode Island
Providence Performing Arts Center has brought Broadway tours to southern New England for 45 seasons. Here are some of the notable shows we have loved and hope return to the local stage.
More From WBSM-AM/AM 1420