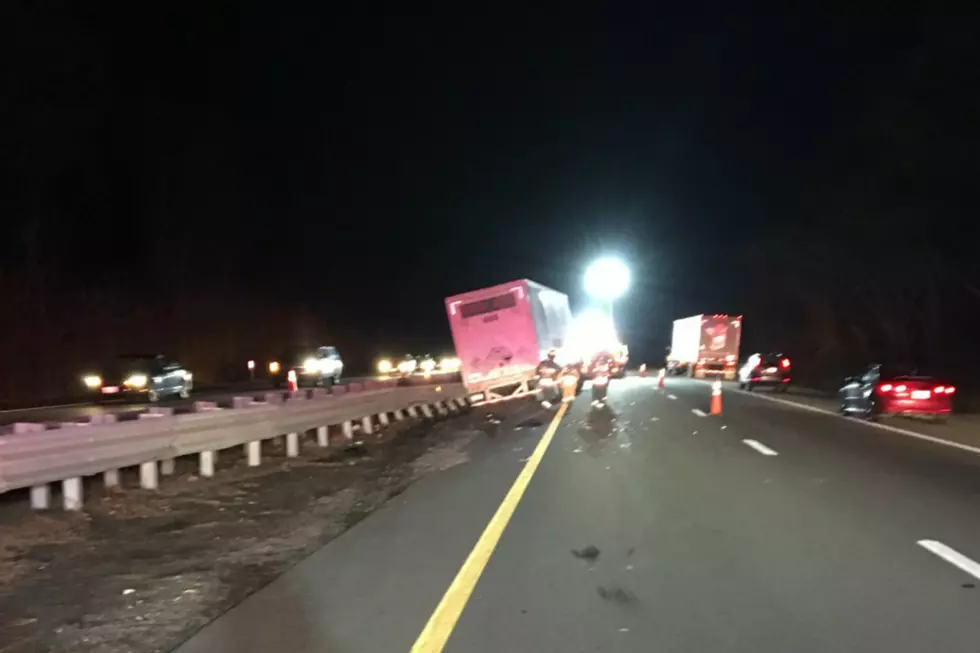 Route 24 Truck Crash Requires Hazmat Response
Courtesy Raynham Fire Dept.
RAYNHAM — Chief James T. Januse reports that the Raynham Fire Department responded to a tractor trailer crash on the northbound side of Route 24 Tuesday night, which required a Tier 1 hazardous materials response.
At approximately 5:45 p.m., the Raynham Fire Department received multiple 911 calls reporting a tractor trailer crash.
The crash happened north of Exit 13 in Raynham. The truck struck the guardrail on the left side of the road and came to rest against the guardrail. Another car was struck from behind by the truck and sustained damage to its rear end. No injuries were reported.
The Raynham Fire Department responded with an engine and an ambulance, along with State Police.
It was determined that the truck was carrying corrosive materials and Chief Januse immediately called for the state Hazardous Materials Division to respond. A Tier 1 response involves a "risk assessment" of the situation and it was determined that no materials had leaked out of the truck.
The truck was hauling a variety of hazardous and corrosive materials in multiple drums.
Traffic lanes were closed in both directions for a time while the first responders took control of the scene. All lanes have since been reopened and the truck has been towed.
The cause of the crash is under investigation by State Police.
--Raynham Fire Department
More From WBSM-AM/AM 1420