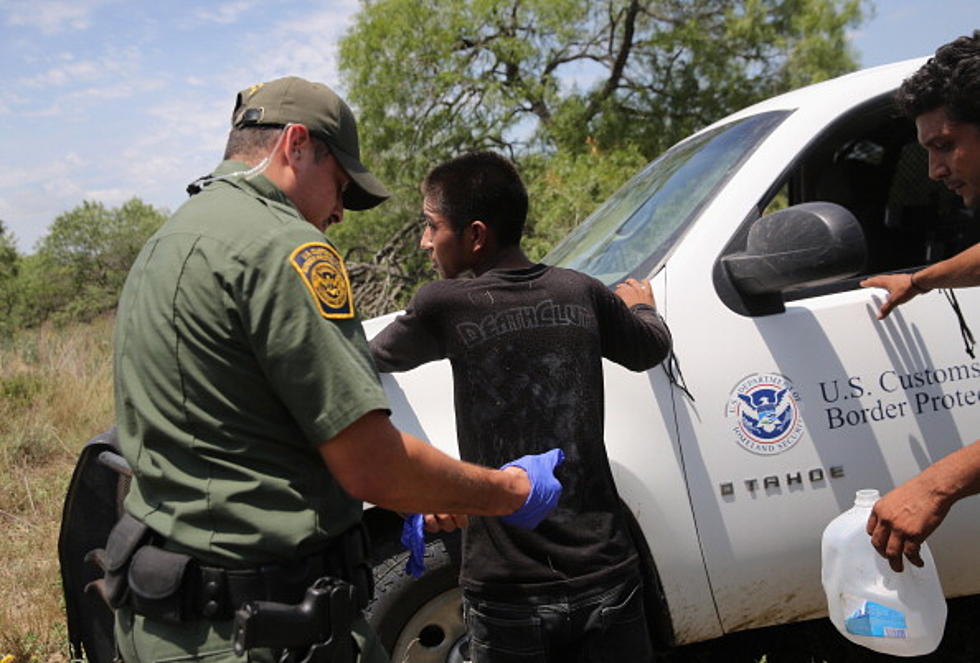 [RICHARD] State Rep. Who Warned Illegals Of Anticipated ICE Raid Should Resign
Photo by John Moore/Getty Images
Massachusetts Democrats are lining up to pledge their support to the resistance as the Trump Administration prepares to begin withholding some federal assistance to sanctuary cities.  Massachusetts has at least four declared sanctuary cities and some in the Legislature, including members of our area delegation, are fighting to have Massachusetts declared a sanctuary state.
From dumb to dumber in one easy step.  One state representative is so devoted to protecting the interests of illegal aliens that she has actually taken to Facebook to warn of what she believes to be a planned roundup by federal immigration officials.
Representative Michelle DuBois, D-Brockton, posted the following this morning to her Facebook account:
"ICE raid in Brockton on 3/28 and 29th
If you get picked up by ICE call legal services direct line for immigration help: 774-488-5961
I got the following inform...ation from my friend in the Latin community:
"I have a message for the immigrant community of Brockton. Please be careful on Wednesday 29. ICE will be in Brockton on that day.
If you are undocumented don't go out on the street. If there is a knock on the door of your house and you don't know who it is, don't open the door. I ask you to be careful."
I'll let you be the judge as to whether you believe Rep. DuBois is as dumb as dirt.  I certainly believe that she is.  First of all, the information she posts is not verifiable since ICE is not in the business of publicizing the execution of "raids" in advance.  Secondly, it is my view that if not illegal, Ms. DuBois' actions are certainly unethical by giving advanced notice of a law enforcement operation to potentially dangerous individuals.
Representative DuBois took an oath to uphold the laws of this nation and this commonwealth and should resign her position immediately.
Editor's Note: Barry Richard is the afternoon host on 1420 WBSM New Bedford. He can be heard weekdays from Noon-3pm. The opinions expressed in this commentary are solely those of the author.
More From WBSM-AM/AM 1420