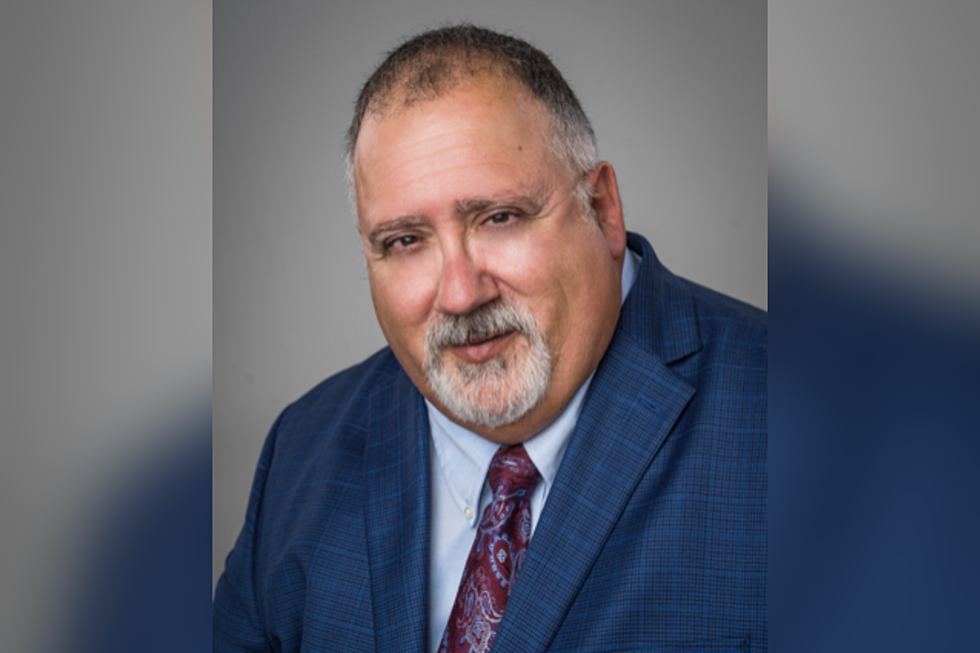 Rev. David Lima to Be Recognized as 2019 Person of the Year
Rev. David Lima/Prince Henry Society
NEW BEDFORD — The New Bedford Chapter of the Prince Henry Society of Massachusetts will recognize Rev. David Lima as the 2019 Person of the Year at their annual Installation Banquet on Saturday, October 19, at Shining Tides in Mattapoisett.
Rev. Lima, a lifelong New Bedford resident, has been the Executive Minister of the Inter-Church Council (ICC) of Greater New Bedford since November 2006.  Rev. Lima had served in a variety of leadership positions for the Council including as President from 2001-2005. In 2000, the Rev. David Lima, with his wife of 39 years, the Rev. Joanne Lima were called to serve as Senior Pastors of the New Seasons Worship Center in East Freetown. Rev. Lima divides his time serving the needs of the Council, community, the congregation and their family. They have three children and six granddaughters.
His commitment to community ministry has driven the vision of bringing the houses of faith to collaborate with community organizations and government leaders to deepen the faith community's role in solving the needs of Greater New Bedford. Working to help bring about positive change and to raise public awareness is a strong part of the mission.
To live out that mission, Rev. Lima has worked to deepen or establish programs in the public schools, including "Healthy Choices" an anti-bullying program which ran for 7 years. The curriculum is based on the teachings and quotes of Dr. Martin Luther King, Jr. The ICC has also supported the schools and the community with chaplains during times of crisis and traumatic events.
He has helped lead public rallies, church services and neighborhood walks against violence and other tragic events both local and national. He has helped plan and conduct Safety Gun Exchanges using Houses of Worship as safe haven at which hundreds of guns and thousands of rounds of ammunition have been collected.
He chairs the Homeless Servers Providers Network (the Continuum of Care) for the city of New Bedford and is one of the driving forces around issues of homelessness and the causes, looking for solutions and partners towards helping people reestablish their lives.  With partners Peter Muise and Carl Alves, working through the HSPN, Rise Up For Homes was established to help ensure that a cold weather shelter can accommodate the homeless in cold weather.
He founded and leads the Greater New Bedford Suicide Prevention Coalition, raising awareness and training over 3,000 in suicide prevention. He was presented with a "Leadership in Suicide Prevention" award at the Massachusetts Statehouse.
He is the Chaplain for the New Bedford Police Department and one of the founders and leaders of the Community Outreach and Advocacy Program (COAP) doing outreach to anyone who overdoses from opioids with follow-up visits to connect people and families to services. This newest outreach of the ICC is a collaboration with the New Bedford Police Dept., PAACA (Positive Action Against Chemical Addiction) and Seven Hills Behavioral Health.
A graduate of the inaugural year of Leadership Southcoast, he was also on their board and served as president. Rev. Lima has and continues to serve on numerous boards and committees of many religious, civic and community organizations, both locally and state wide.
Through all this work his greatest passion is to see diverse people work together to make a difference. Over ninety percent of the community efforts are done with volunteers that hope to do just that. He truly believes and preaches that, "When people with different views and perspectives work together in a community effort, we usually find that we have more in common than we realized. Barriers come down, respect and understanding goes up and a difference is made!"
The event is Saturday, October 19 with cocktail hour beginning at 5:00 p.m. and dinner served at 7:00 p.m. at Shining Tides, 38 Reservation Road in Mattapoisett. Those interested in attending may contact Michael Gomes for tickets, $100 each, at 508.989.7438 or mgnbfd@comcast.net.
More From WBSM-AM/AM 1420