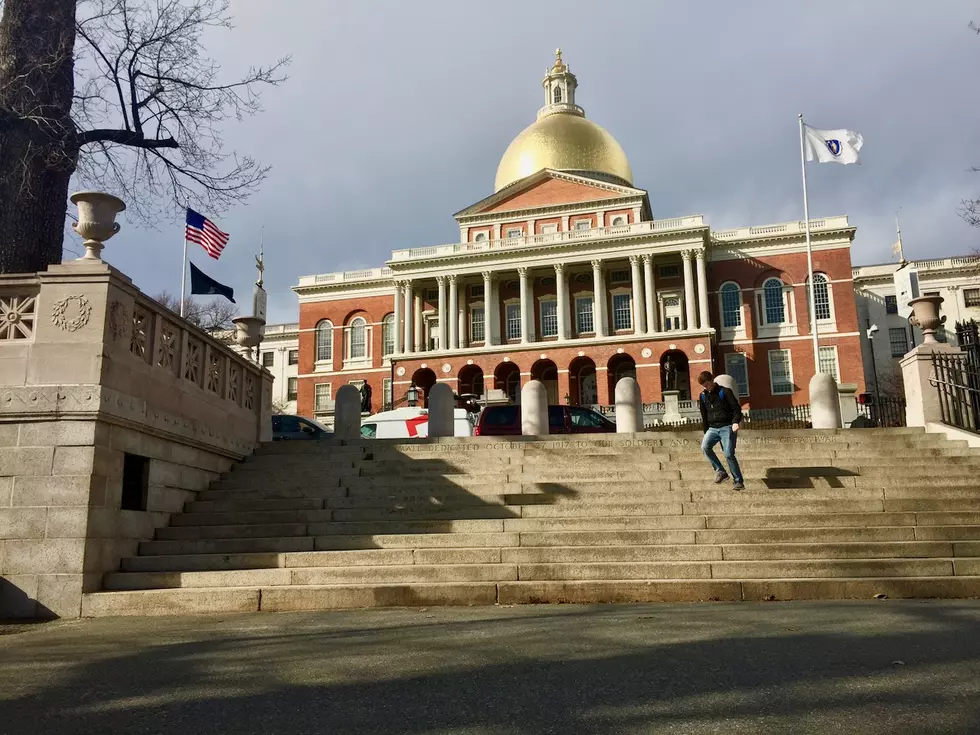 Republican Votes Dwindle on Beacon Hill with Key Departures
Mary Serreze/Townsquare Media
BOSTON — Two GOP state lawmakers will be sworn in as mayors of their respective hometowns this week, a move that will erode the already tenuous power held by Republicans on Beacon Hill.
On Monday, Rep. Shaunna O'Connell will take the oath of office as mayor of Taunton, and Sen. Donald Humason will become mayor of Westfield. That means as the second year of the 2019-2020 session begins, the House will consist of 125 Democrats, 31 Republicans, and one independent. The House will be down to a total of 57 members due to other recent departures.
In the 40-member Senate, Republican ranks on Monday will dwindle to only four members. In addition to Humason's departure, Sen. Vinny DeMacedo (R-Plymouth) left the Senate in November for an academic post.
Bottom line, Massachusetts Republicans will continue to lack the ability to sustain Republican Gov. Charlie Baker's vetoes. What's more, they have rarely tried to resist Democratic initiatives, "often passing on the opportunity to show voters what an alternative legislative agenda would look like," according to the State House News Service.
The remaining Senate Republicans will be Dean Tran of the Worcester and Middlesex District,  Bruce Tarr of the First Essex and Middlesex District, Patrick O'Connor of the Plymouth and Norfolk District, and Ryan Fattman, who represents the Worcester and Norfolk District.
A special election will be scheduled to fill O'Connell's seat after the five-term 3rd Bristol State Rep. sailed to victory in the Taunton mayor's race. Another special election will be held in Western Massachusetts to replace Humason, who won his mayor's post in Westfield by only around 100 votes.
The Massachusetts GOP in November celebrated Humason and O'Connell's mayoral wins and touted the election of Christoper Peckham, a registered Republican, to the Fall River City Council. The party in December announced its "success" after it hosted a Christmas celebration at the State House. As for major initiatives, the state party is now engaged in a push to deny drivers licenses to illegal immigrants, according to its website.
Enter your number to get our free mobile app
More From WBSM-AM/AM 1420