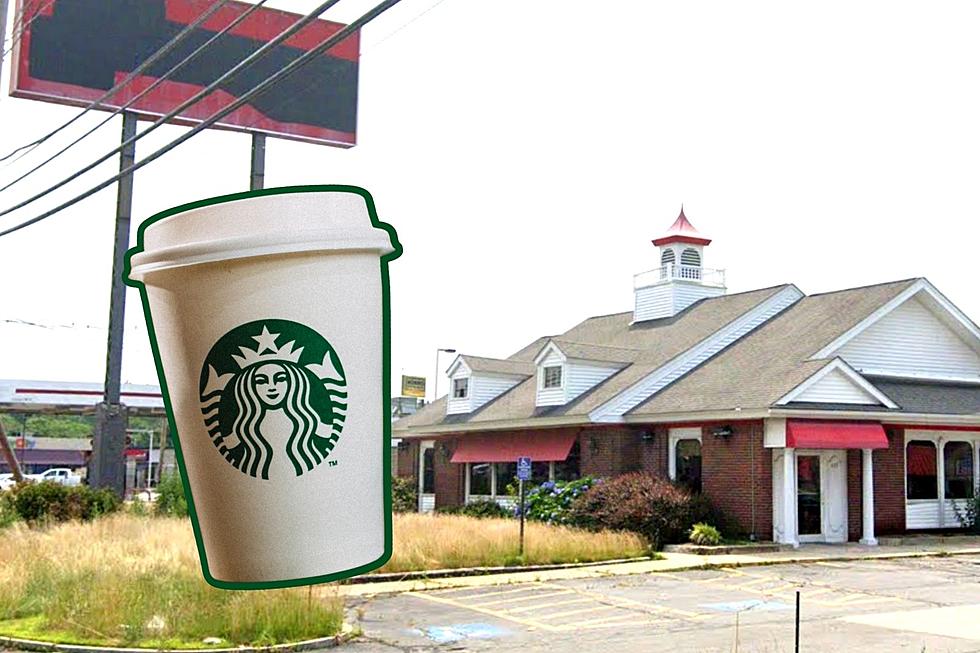 Add Raynham to the Growing List of Starbucks Locations on the SouthCoast
Google Maps and Canva
A vacant and rundown Friendly's has been sitting on New State Highway in Raynham, but it appears construction is starting to pick up for the new replacement. A temporary sign proudly displaying the Starbucks logo tells passersby a new coffee shop is coming to town, but it certainly won't be alone.
With plans of this new Starbucks, another Starbucks breaking ground on Coggeshall Street in New Bedford, and other Starbucks locations thriving in places like Dartmouth, Wareham and Fall River, it seems this mainstream coffee shop is gaining popularity at a rapid pace.
Is this a sign that the SouthCoast will be running on Starbucks over Dunkin'? Will the green logo overpower the pink-and-orange one before we know it?
A Starbucks spokesperson told The Enterprise that the new location at 435 New State Highway could be opening in April, with a plan to have a two-lane drive-thru and outdoor patio, adding another option along that strip among several others for that caffeine fix.
No matter which way you travel on the SouthCoast, you won't travel far until you reach a Dunkin'. If a Dunkin' doesn't pop up, a Mary Lou's isn't far behind, and even still, popular local spots like Aroma Joe's or Mirasol's fill in the gaps.
Dunkin' has long reigned supreme in this part of the world. Munchkins brought me joy as a child, and now it's their cold brew that keeps me going. But will future generations be asking for cake pops instead of munchkins? Will people be running on Ventis, like the hipsters of L.A., and leave Dunkin' in the dust?
Make your predictions below.
10 SouthCoast Businesses That Need a Drive-Thru
Life would be a little easier on the SouthCoast if these popular local businesses had a drive-thru option.
More From WBSM-AM/AM 1420