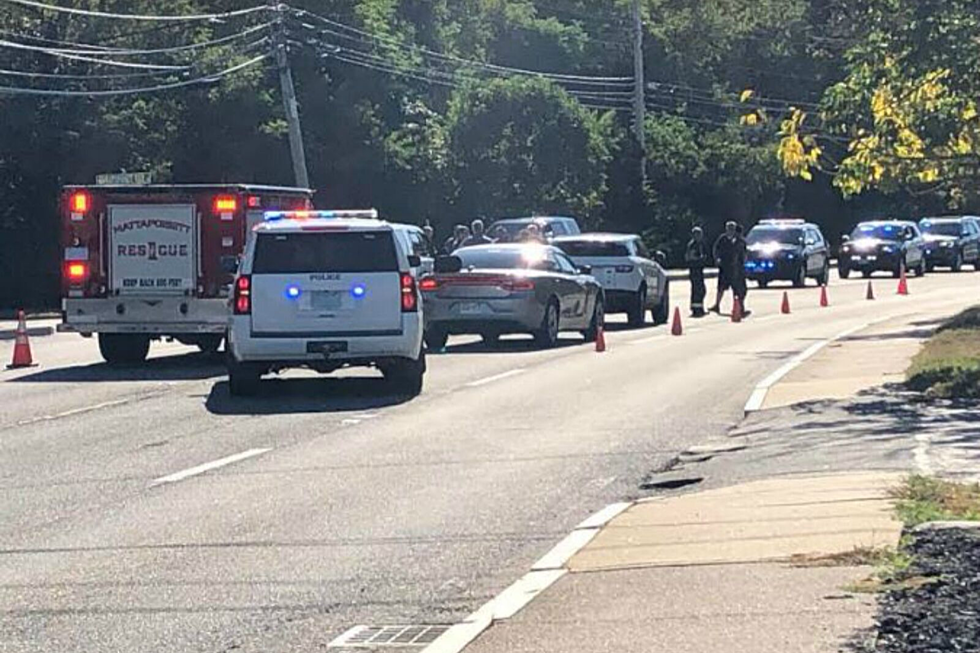 Police Investigating Apparent Bicycle Accident on Route 6
Tim Dunn/Townsquare Media.
MATTAPOISETT — A bicyclist has apparently been struck by a car on Route 6 in Mattapoisett near the Fairhaven town line.
Multiple police and fire units from both Mattapoisett and Fairhaven are responding to where the 45-mile per hour roadway meets Mattapoisett Neck Road, just outside of the River Shops Plaza.
While no comment on the incident was provided by Mattapoisett Police, officers were seen analyzing a damaged bicycle in the middle of the roadway and what appears to be a small pool of blood just feet away.
Parked directly in front of the blood and bicycle was what looks to be a civilian car, a white Range Rover, surrounded by a collection of Mattapoisett Police cruisers.
Firefighters on scene were directing traffic around the area while clearing the road of debris.
WBSM News has reached out to Mattapoisett Police for further information.
We will update this story as soon as more information is made available.
More From WBSM-AM/AM 1420