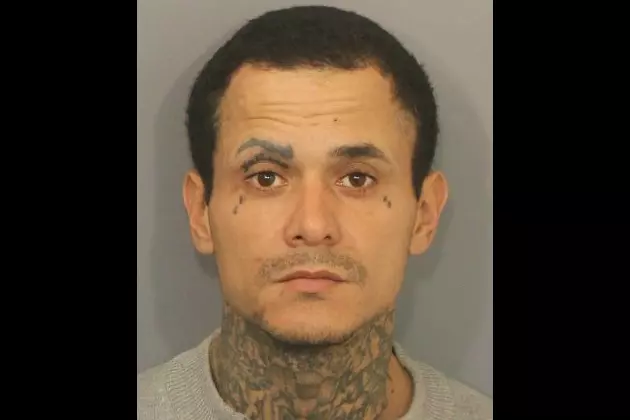 Police Arrest Man For Knife Attack Robbery
Credit: Fall River Police
Fall River Police say they have arrested a man in connection with a robbery and knife attack of a store owner.
Lt. Ronald Furtado says they arrested 36-year-old Jose Tirado-Sanchez in connection with the Sunday night knifepoint robbery at Jarek's Market located at 362 Fifth St.
Furtado says that around 10 a.m. Sunday the owner told police that a man entered the store and immediately jumped onto the counter and began swinging a large knife while demanding money.
As he was retrieving the cash the owner grabbed a knife and began fighting off the suspect.
The owner knocked the knife out of the suspect's hand and also dropped his knife, which the suspect grabbed before fleeing the store with approximately $300 in cash.
Officers were responding to an unrelated call Monday on Stanley St. when they noticed a man fitting the suspect's description.
The officers then encountered Tirado-Sanchez and took him into custody and he was subsuquently charged with Armed Robbery while masked, Armed Assault to Murder, Assault and Battery with a Dangerous Weapon (2) Counts, and Vandalized Property.
A video of the assault can be found here.
More From WBSM-AM/AM 1420