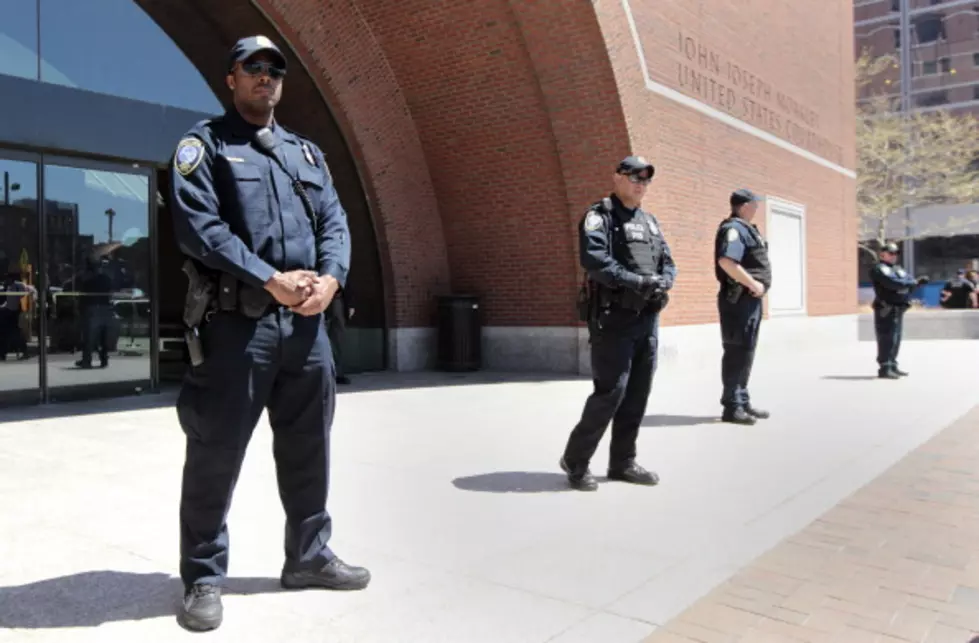 Penalty Phase Of Tsarnaev Trial Begins Tuesday
U.S. Federal Court In Boston / Boston Globe / Getty Images
The guilt phase of Boston Marathon bomber Dzhokhar Tsarnaev's trial was considered a slam dunk for prosecutors, especially after his lawyer admitted he participated in the deadly 2013 attack.
But the outcome of the second phase of the trial is more difficult to predict. Beginning Tuesday, the same jury that convicted Tsarnaev will hear evidence to decide his punishment: life in prison or the death penalty.
Public opinion polls have shown that a majority of Boston-area residents are opposed to the death penalty for Tsarnaev. Several bombing victims have said recently that they oppose the death penalty for Tsarnaev, including the parents of an 8-year-old boy who was killed.
Jurors told the judge they were willing to give consideration to both punishments.
Meantime, a married couple who lost limbs in the 2013 Boston Marathon attack has joined the family of an 8-year-old victim in opposing the death penalty for bomber Dzhokhar Tsarnaev.
Jessica Kensky and Patrick Downes ask the federal government not to put Tsarnaev to death, just as the parents of Martin Richard did last week.
In a statement to The Boston Globe, the couple says, ``If there is anyone who deserves the ultimate punishment, it is the defendant. However, we must overcome the impulse for vengeance.''
They call their position ``intensely emotional and profoundly practical.''
Like the Richards, they call for life in prison without parole or appeals to ensure Tsarnaev ``disappears from our collective consciousness as soon as possible.''
More From WBSM-AM/AM 1420