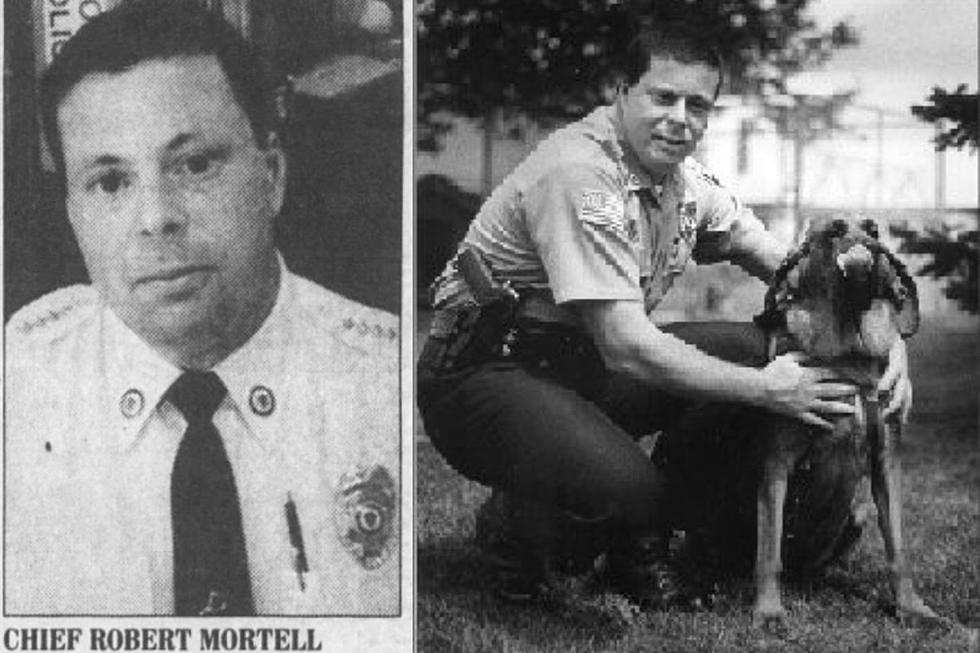 Paxton Police Chief Murder Accomplice to Be Paroled
Officer Down Memorial Page
PAXTON — A man imprisoned for decades for his role in the 1994 shooting death of a small-town police chief in Paxton, MA is set to be released on parole next year.
The state Parole Board decided on Monday, April 10 to release Kenneth Padgett from prison and send him to Florida, on the condition he not return to Massachusetts unless his parole officer approves.
Padgett was one of three men involved in the shooting of former Paxton Police Chief Robert Mortell during a series of robberies gone wrong.
Mortell's Killing
The three men — Padgett and co-conspirators Michael Souza and Jamie Richards — participated in two break-ins at homes in Holden on Feb. 1, 1994, ending in the shooting death of the 38-year-old Mortell.
According to a prior parole board decision, the young men had armed themselves with handguns and stole a van before conducting the robberies.
After getting the van stuck in a snowbank, they carjacked a Department of Public Works truck at gunpoint, before getting the truck stuck in a snowbank too.
The three thieves then fled into the woods and split up as police chased them.
Mortell — who had rushed to the scene with his dog to help — exchanged gunfire with Souza, who fired around a dozen shots, killing him.
The police chief had three young children.
Padgett's Incarceration
Padgett has served 29 years of an 18-year sentence for armed robbery and assault with a dangerous weapon, along with two five-year consecutive sentences for larceny.
He was denied parole three times since 2009, most recently in 2020.
At a prior parole hearing in 2019, Padgett apologized for creating the situation leading to Mortell's death and for his previous involvement in a white supremacist group.
Parole Board Decision
The board voted 4-2 to grant Padgett parole.
They noted that he has "engaged in extensive rehabilitative programming" to address his issues during his incarceration, including staying sober for nearly 25 years.
He also has a strong support system and a job opportunity in Florida, according to the parole board.
He is set for release after spending 18 months at a lower-security facility, on conditions including requiring permission to return to Massachusetts, drug and alcohol monitoring, a curfew and electronic monitoring.
Earlier this year, the parole board voted to deny parole to Padgett's co-conspirator Jamie Richards, who was convicted on second-degree murder charges.
Souza, who was convicted of murder, will spend the rest of his life behind bars without the possibility of parole.
Massachusetts Unresolved Cases Playing Cards
Playing cards are being distributed to inmates in Massachusetts correctional facilities depicting the victims of unsolved murders and disappearances in the hopes that some inmates may recognize them and help bring closure to their cases.
The SouthCoast's Most Exciting Police Chases
Here's a list of some of the wildest police pursuits around the SouthCoast in recent memory.
More From WBSM-AM/AM 1420