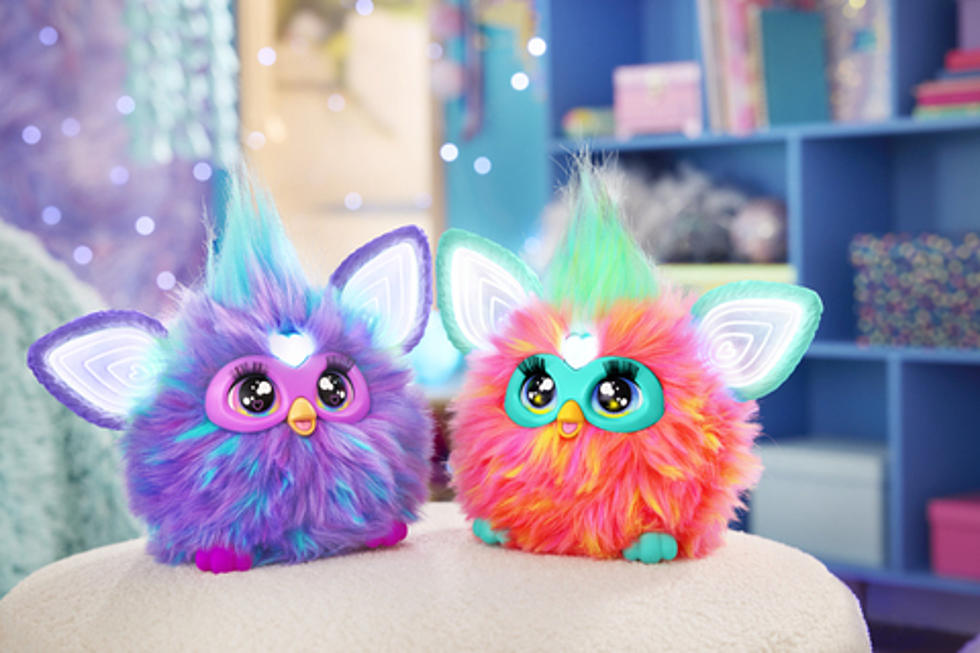 Pawtucket-Based Hasbro Brings Back Furby for 25th Anniversary
Courtesy Hasbro
Pawtucket, Rhode Island-based Hasbro is releasing a redesigned Furby for the 25th anniversary of the toy's original release.
A popular staple of the toy-loving crowd of the 1990s, more than 40 million Furbys sold in just the first three years of the toy's initial release in 1998. Hasbro is promising a "fresh new look" Furby – with an on/off switch this time.
According to a Hasbro press release, "A new generation of kids can discover their own curious little creature, and kindred spirit that's sure to be their next BFF." The company says, "The next era of the cute, cool and weird Furby interactive toy hits shelves just in time for summer."
Hasbro says the new Furby "features over 600 responses, including phrases, songs, lights, and more."
"For the brand's 25th anniversary, we wanted to ignite the same excitement for this new generation by harnessing Furby's power of nostalgia while giving Gen Alpha everything they crave," said Kristin McKay, Vice President and General Manager of Hasbro Fashion and Preschool.
The new Furby is available in two new colors, purple and coral.
The new Furby features five activated modes including "Dance Party," "Copy Cat," "Tell My Fortune," "Let's Chill" and "Lightshow."
"Kids told us that it was important for Furby to be their ultimate best friend – a furry companion to do all the things a BFF would do, like dance to music, share fortunes, meditate, mimic each other in silly voices and even put on a light show, and that's exactly what we created," McKay said.
The new Furby is available online now on Amazon and at all major retailers starting July 15.
MORE: See 30 toys that every '90s kid wanted
KEEP READING: Check out these totally awesome '80s toys
SEE: 30 Toys That Defined the '70s
More From WBSM-AM/AM 1420