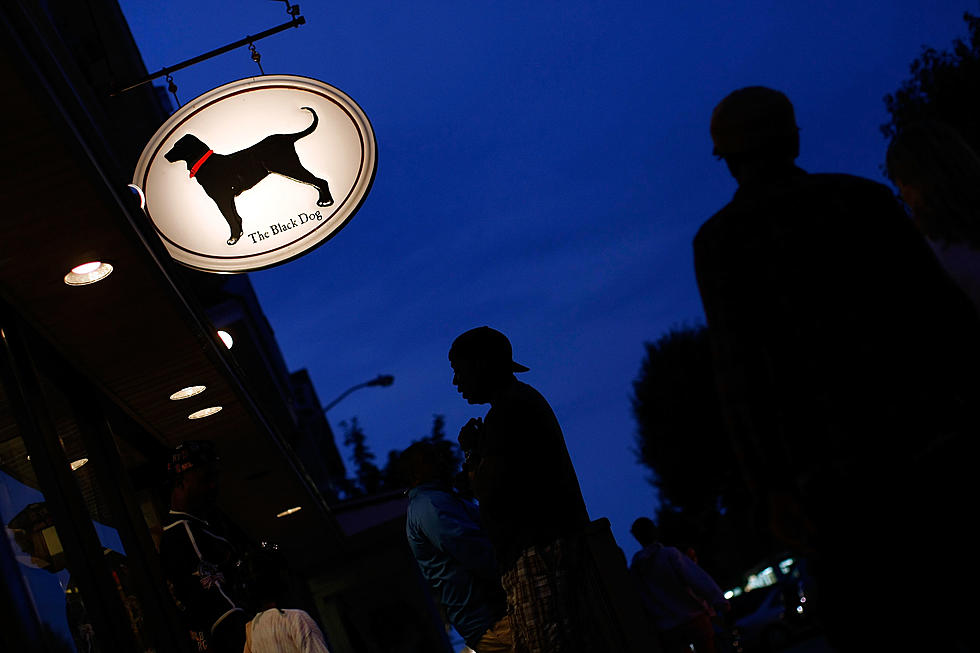 Opponents Barking Up the Wrong Tree [PHIL-OSOPHY]
Getty Images
The "Freedom and Liberty to Work" rally, organized in part by the owners of the world-famous Black Dog restaurants, cafes and shops on Martha's Vineyard, was called off after antagonists promised a fierce boycott of the iconic business.
The Black Dog and other island businesses want to reopen the tourist economy but are being met by adversaries from the camp who argue it's too soon and too dangerous to open anything on the island. Martha's Vineyard businesses only have a short window, from Memorial Day to Labor Day, to pay the bills and make some take-home pay. The Martha Vineyard Times has the details, but the story speaks about two groups in disharmony with each other.
The Black Dog folks understand that nothing works unless we're all healthy. But they also get it when it comes to suffering from economic failing health. That's the contagion that's spreading like wildfire where nearly one-fifth of homeowners and more than a third of renters in New England are at risk of not being able to pay their monthly rent or mortgage, according to new research from the Federal Reserve Bank of Boston's New England Public Policy Center.
What kinds of physical and mental afflictions occur when someone loses their job, or their home, or can't make the car payment? The Black Dog owners understand this as well, as do their 190 furloughed employees. The organizers of the rally only wanted to have a gathering to start a community dialogue about a smart and safe restarting of their local economy, which also impacts New Bedford, with thousands of people sailing to the islands via our city.
What's happening on Martha's Vineyard with the two opposing groups is happening all across the country. It's like you go to the doctor and he says you're suffering from the scarlet fever infection and said the way they're going to treat you is to amputate your leg. He cuts off your leg and eventually you recover from the disease and the doctor is thrilled you're cured but apologizes profusely about your missing leg.
Don't let the cure become worse than the disease.
Phil Paleologos is the host of The Phil Paleologos Show on 1420 WBSM New Bedford. He can be heard weekdays from 6 a.m. to 10 a.m. Contact him at phil@wbsm.com and follow him on Twitter @PhilPaleologos. The opinions expressed in this commentary are solely those of the author.
READ MORE: See how some companies are changing their businesses to combat COVID-19
Enter your number to get our free mobile app
More From WBSM-AM/AM 1420