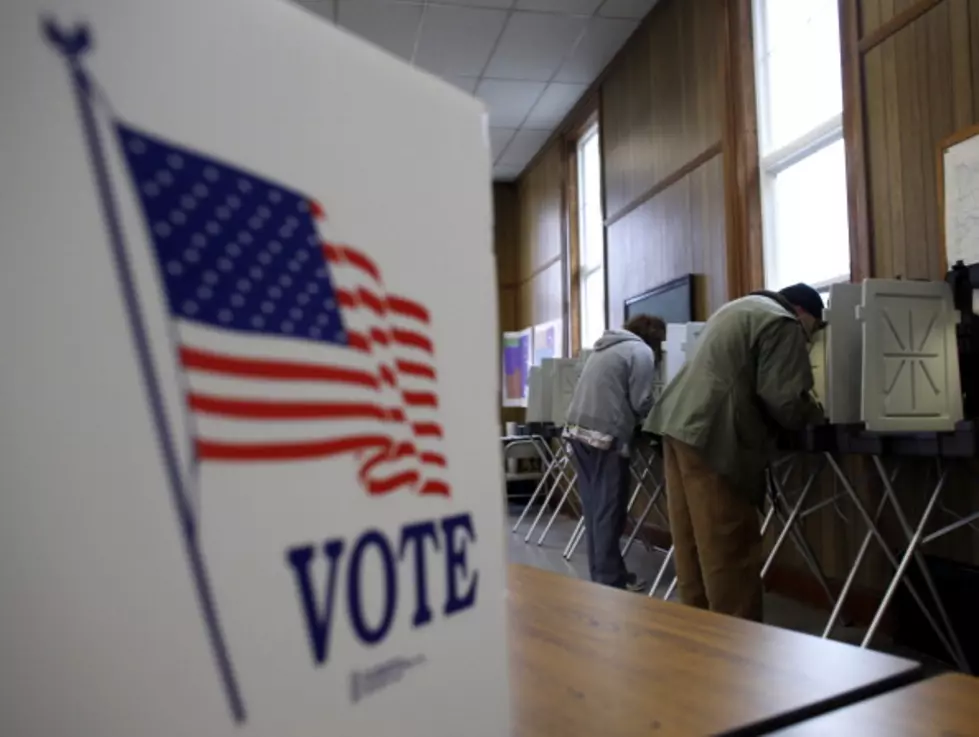 OPINION | Barry Richard: MA Needs Political Revolution In 2018
Photo by Darren Hauck/Getty Images
Massachusetts voters have an opportunity to really shake things up this Fall by opting for change rather than the status quo.  Are we up for the task?  I am worried that we are not.
Our liberal policies that make doing business here as difficult as anywhere in the nation are the things that laughing stocks are made of.  Regulations, taxes, high (and rising) energy costs plus the desire by many in positions of power to make Massachusetts a sanctuary for dangerous, criminal illegal aliens are enough to drive sensible business minded investors scurrying for the exits.  The likelihood of a "millionaires tax" being approved this year will expedite that exodus.
One party domination has lead to deep corruption on Beacon Hill.  Lawmakers and constitutional officers loot the till with little more than a whimper from those who pay the bills.  Attorney General Maura Healey spends taxpayer money on one frivolous lawsuit after another because of her dislike of the Trump Administration in Washington.  Our senior U.S. Senator Elizabeth Warren admits that after a year she still has not spoken to the President.   There is no paper trail to prove Warren has even served the Commonwealth.
Our legislative delegation continues to chase a ghost train while failing to secure funding for projects the region badly needs such as harbor dredging and a new bridge connecting New Bedford to Fairhaven.  It watched as former Governor Deval Patrick dealt away a chance for a casino for our region.  All this while fighting efforts by Sheriff Hodgeson to keep criminal illegals from being released on our streets.  They fought like heroes though to open the ladies rooms to men with State Rep. Paul Schmidt even equating the fight to the civil rights movement.
This Fall Massachusetts has an opportunity to elect a multi-party legislature.  Voters can put an end to Maura Healey's wasteful spending on frivolous lawsuits and once and for all slam the door on opportunist Liz Warren.  It's time to say goodbye to do-nothing, stealth Democrat Congressman Bill Keating too.
Voters have a chance to make a real change.  Are we up to it?  I fear that we are not.
Editor's Note: Barry Richard is the afternoon host on 1420 WBSM New Bedford. He can be heard weekdays from Noon-3pm. The opinions expressed in this commentary are solely those of the author.
More From WBSM-AM/AM 1420