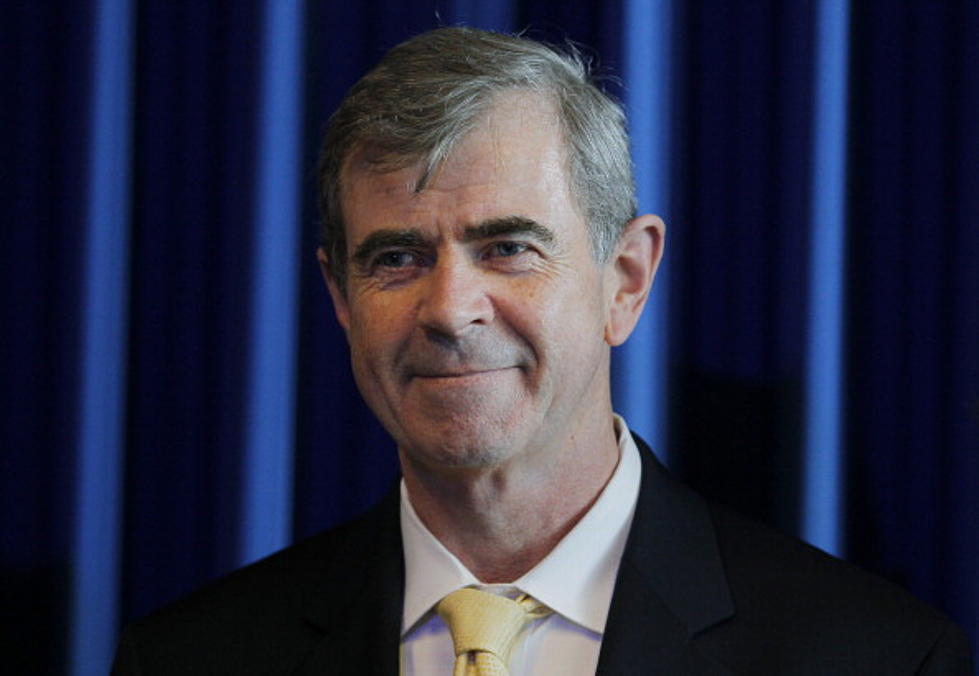 OPINION | Barry Richard: Is Another Beacon Hill Scandal Brewing?
photo by Jessica Rinaldi for The Boston Globe via Getty Images
Another political scandal is brewing on Beacon Hill involving an entrenched Democratic operative.
It has only been a few weeks since the former Senate President, Democrat Stanley Rosenberg, was forced to resign in disgrace over a corruption scandal involving his now-estranged husband. Now, longtime Secretary of State and Democrat William Galvin is in the hot seat. The Boston Globe says as many as 19 of Galvin's office staffers were doing campaign business while on company time. In other words, while you were paying them to perform state business.
Galvin has ordered an internal investigation. Gee, that ought to instill confidence in the integrity of the process.
It's been a busy time for corrupt Democrats on Beacon Hill. Senator Brian Joyce (D-Milton) is awaiting trial on federal corruption charges after being forced to resign his seat.
And, Senator Michael Brady (D-Brockton) was nailed for drunk driving earlier this spring.
To be fair, three of the last four House Speakers--all Democrats--were forced to resign. Charles Flaherty plead guilty to tax evasion. Thomas Finneran resigned due to allegations of perjury and obstruction of justice. And Sal DiMasi was convicted of conspiracy, extortion and fraud. He did jail time.
It's time to draw the curtain on the hack-o-rama swampfest on Beacon Hill. To do so, we must break the death grip the Democratic Party has maintained on power for far too many years.
Sadly, none of the members of our local delegation (also Democrats) have spoken out against this culture of corruption that is our state government, leading one to logically conclude that they either condone these activities, or that they simply just do not care.

Barry Richard is the host of The Barry Richard Show on 1420 WBSM New Bedford. He can be heard weekdays from noon to 3 p.m. Contact him at barry@wbsm.com and follow him on Twitter @BarryJRichard58. The opinions expressed in this commentary are solely those of the author.
More From WBSM-AM/AM 1420