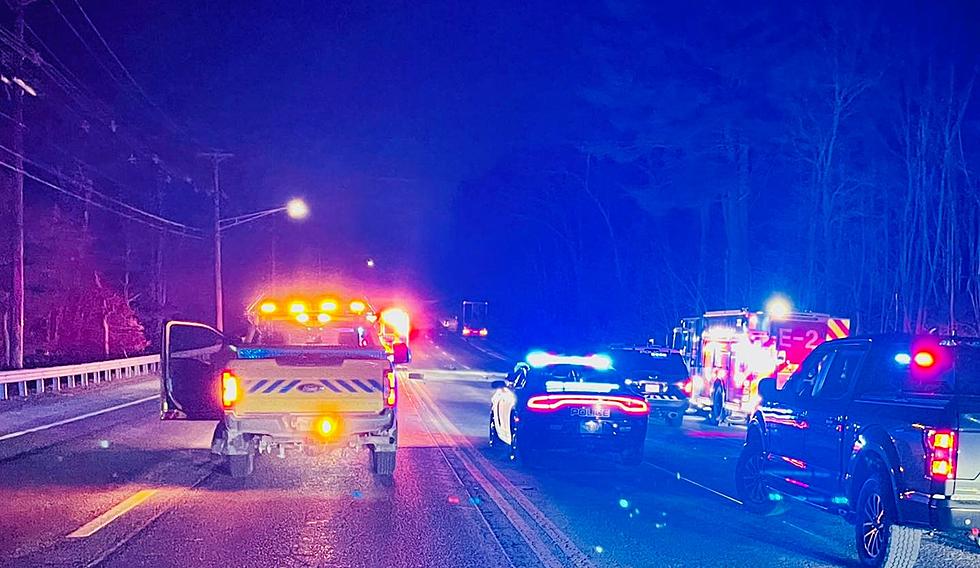 One Killed in Wrentham Crash
Courtesy Wrentham Police/Facebook
WRENTHAM — Route 1 in Wrentham was closed for around two hours this morning after a person was killed in a two-vehicle crash involving a tractor-trailer.
Wrentham police said the department and state police are investigating the fatal crash between a car and a tractor-trailer.
Route 1 was closed between Thurston Street and the state police barracks from after 5 a.m. to just after 7 a.m. Tuesday.
Wrentham Police Chief Bill McGrath gave an update on Twitter at 7:12 a.m. announcing the reopening of the highway.
One person was killed in the crash, which took place at around 4 a.m.
The victim has not been identified.
No further details have been disclosed.
SouthCoast's Most Dangerous Places To Live
After a couple of SouthCoast cities landed in the top 10 most dangerous places to live in Massachusetts, we wondered how the rest of the area stacked up. So, using FBI data to crunch the numbers we came up with a list of crime rates across the SouthCoast. Here are how our local cities and towns rank from most dangerous to least dangerous based on violent crimes.
Everything Massachusetts is Working to Ban in 2022
Every year our state senators and representatives work out new rules and regulations for Massachusetts. From amending laws to repealing laws, allowing certain actions or banning them, our state government brings a lot of ideas to the table each and every year. These are the bills aimed at banning things proposed for 2022.
More From WBSM-AM/AM 1420