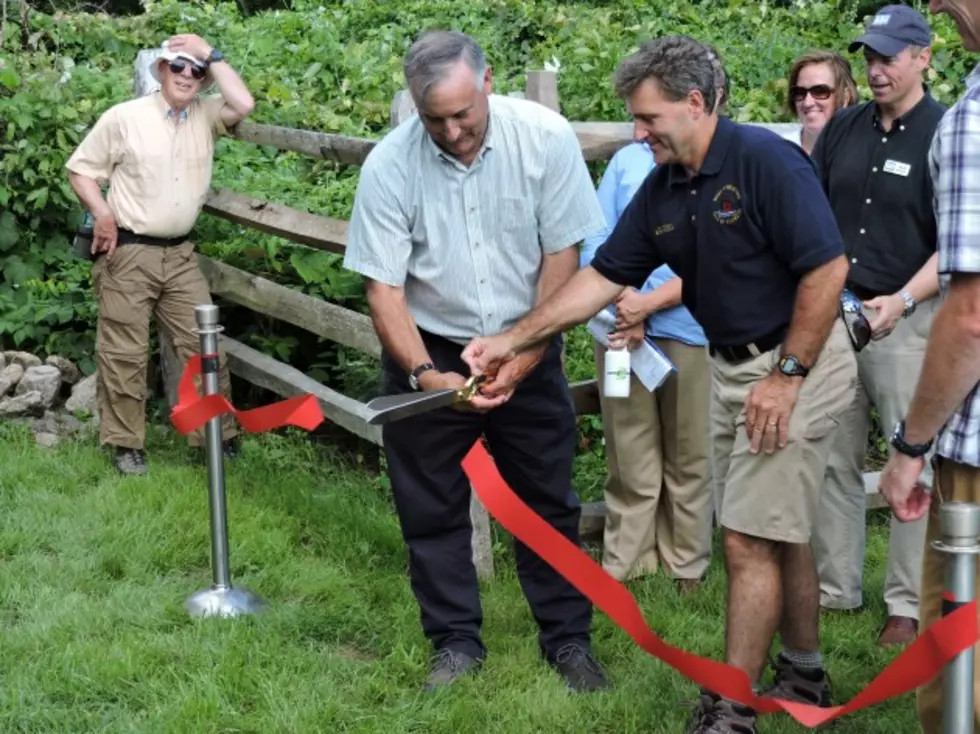 Officials Celebrate Over 400 Acres Of Land Conservation And Opening Of New Public Trail
Officials from Fairhaven and Mattapoisett cut the ceremonial ribbon opening the new Shaw Farm Trail - Greg Desrosiers/TSM
Over 400 acres of beaches, salt marshes, forests, fields, and coastal farmland in Fairhaven and Mattapoisett are now permanently protected from any future development.
The conservation initiative and the opening of the new Shaw Farm Trail were celebrated Friday afternoon at the DeNormandie Farm in Fairhaven.
Buzzards Bay Coalition vice-president Brendan Annett says the area is to be enjoyed by the people of the region.
"This is for you, for your children and for their children. This is now for everyone, for everyone to enjoy, and to be amazed by and to learn to love and appreciate forever," Annett said.
The coalition partnered with multiple local, state and federal agencies to acquire the land on Nasketucket Bay.
The four year, $6 million project is the largest land conservation effort on Buzzards Bay in 25 years and includes 190 acres of active farmland and the preservation of 226 acres for public recreational use.
The Shaw Farm Trail is located just off the Fairhaven/Mattapoisett Bike Path and features a bike rack so bikers can park and explore the mile long trail that connects to Nasketucket Bay State Reservation.
More From WBSM-AM/AM 1420