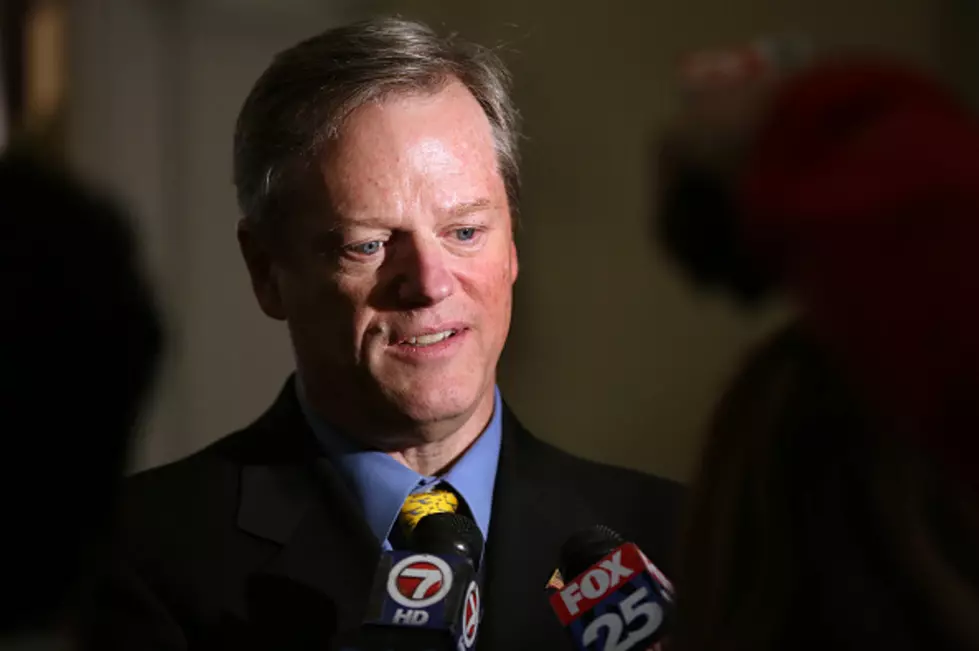 Obama Signs Disaster Declaration For Mass.
Governor Charlie Baker / Getty Images
(Associated Press) - President Obama has signed a disaster declaration for Massachusetts and ordered federal aid to help the state recover from the blizzard that hit the region from Jan. 26-28.
Federal Emergency Management Agency officials issued the declaration Monday after Gov. Charlie Baker met with Vice President Joe Biden at the White House.
Baker had taken the unusual step of asking Obama to treat the series of storms that pummeled Massachusetts in January and February as a single, continuous event.
Federal funding is available to help cover the cost of emergency work and the repair or replacement of facilities damaged by the January blizzard in Barnstable, Bristol, Dukes, Essex, Middlesex, Nantucket, Norfolk, Plymouth, Suffolk, and Worcester counties.
FEMA said additional designations could be made later if requested by the state and warranted by further damage assessments.