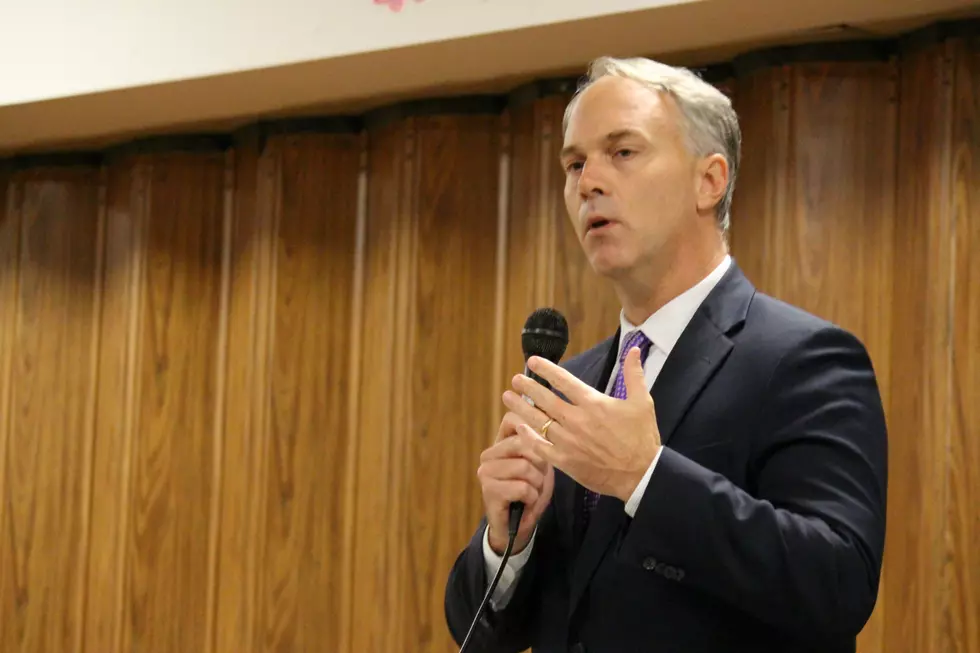 Obama Foundation, Mayor Mitchell Partner on Reform [OPINION]
Matthew Costa/Townsquare Media
New Bedford Mayor Jon Mitchell and President Barack Obama's foundation are working locally on criminal justice policy with stakeholders.
Local elections matter. Often the issues that matter on Election Day are upended by the events that come later. The nation was gripped by COVID-19 and elected officials were attempting to manage that crisis when the killing of George Floyd occurred while he was in police custody.
Every American city and town leader was suddenly faced with the public reaction to the killing of an American at the hands of armed agents of the government. The radical elements on the margins of society used this as an opportunity to loot innocent businesses and exert a moment of dominance at the expense of the victim and true social reform.
New Bedford has been unique in many ways and that is because of the people who live in this coastal city. People are policy and elections matter.
Mayor Jon Mitchell, a Democrat who formerly served as a military officer and a federal prosecutor, has stepped forward into the conversation that most elected officials are sidestepping.
Mayor Mitchell has established a local commission on police use of force for his city. He has recruited a broad base of qualified volunteers to serve on his commission. He has police officers, prosecutors, defense attorneys, civil rights activists, and at least one former judge. Most people avoid such responsibility. What other city has established a commission like the Mitchell Committee? None.
Mayor Mitchell's ability to recruit so many blue-ribbon individuals to serve the citizens of New Bedford is a testament to the fine folks currently living in the Whaling City. Those fine folks elected Jon Mitchell before COVID-19 and the death of George Floyd. The people elected a man who they trusted and he is fulfilling that trust.
Chris McCarthy is the host of The Chris McCarthy Show on 1420 WBSM New Bedford. He can be heard weekdays from 10 a.m. to noon. Contact him at chris.mccarthy@townsquaremedia.com and follow him on Twitter @Chris_topher_Mc. The opinions expressed in this commentary are solely those of the author.
PHOTOS: Protests around the world in the wake of George Floyd's death
Enter your number to get our free mobile app
More From WBSM-AM/AM 1420