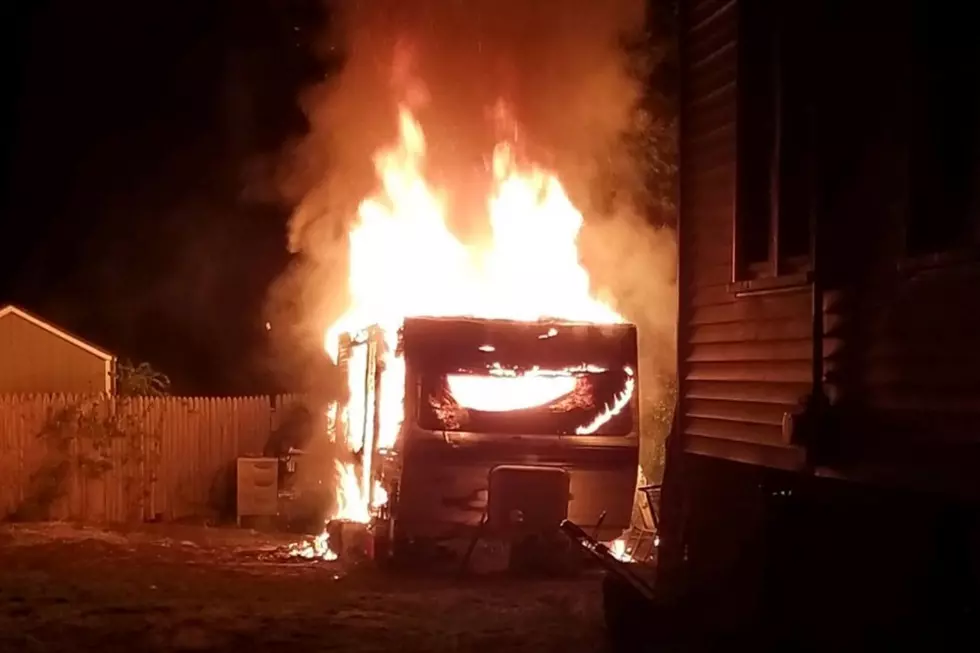 No Injuries in Wareham Trailer Fire
Courtesy Wareham Fire Department
WAREHAM — No injuries were reported after Wareham firefighters put out a trailer fire at around 3:13 a.m. Monday morning.
The fire department said in a release that crews responded early Monday to a fire reported at a camper near a Marion Road home.
Around 15 firefighters and two different engines tackled the blaze, which had fully engulfed the camper by the time crews arrived.
The crews quickly extinguished the flames and prevented the blaze from reaching the home nearby, according to the release.
No one was injured as a result of the fire.
Investigators are still looking into the cause.
Check Out This Neighbor-Free Waterfront Wareham Property
Wareham has a pretty unique piece of land for sale that would be perfect for someone who likes their privacy.
The New Playground Coming to Swifts Beach Wareham
The playground equipment and outdoor fitness equipment have officially been ordered for the Swifts Beach Park Project. Here's the first look at the future destination.
More From WBSM-AM/AM 1420