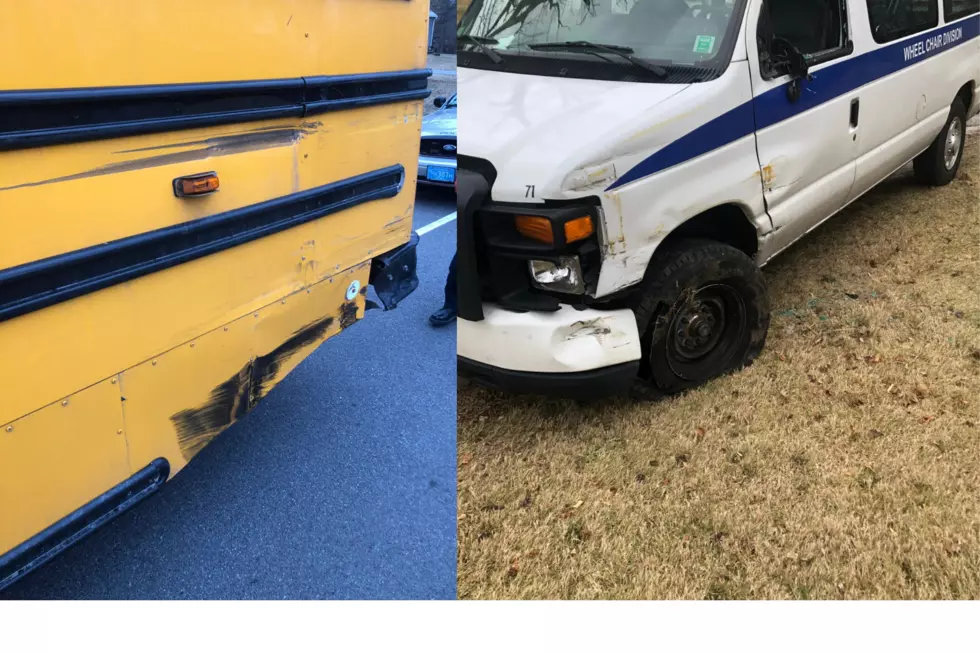 No Injuries as Wheelchair Van Collides With Berkley School Bus
Berkley Fire Dept.
The Berkley Fire Department responded to a crash involving a school bus Tuesday afternoon, according to Fire Chief Scott Fournier. In a press release, he said no injuries were reported in the incident.
At approximately 2:46 p.m., the department responded to the area of 500 Berkley St., near the Taunton town line. Upon arrival, firefighters came upon a school bus that had 35 children and two adults on board. A wheelchair transport van with no passengers inside had collided with the school bus.
Following the crash, the Berkley Middle School students were either released to their parents or were put on another school bus to be transported home. The Berkley and Taunton police departments also responded to the crash. The cause of the crash is under investigation by the Berkley Police Department.
WBSM has reached out to the Berkley Police Department seeking more details.
Enter your number to get our free mobile app
More From WBSM-AM/AM 1420