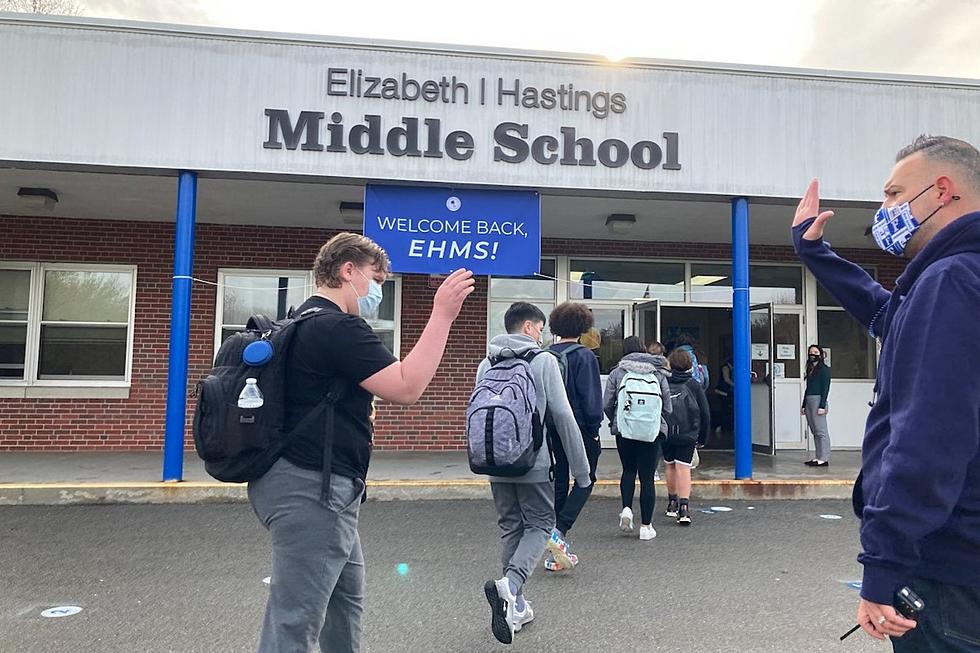 New Mask Guidance for Massachusetts Public Schools [OPINION]
Fairhaven Public Schools via Facebook
If enough students and staff at a public K-12 school in Massachusetts are willing to provide documentation that they have received a COVID-19 vaccine, they could get their mask mandate lifted by the state.
Department of Elementary and Secondary Education Commissioner Jeffrey Riley announced Monday that he is extending the face mask requirement for all public K-12 school students and staff through at least November 1. There is a catch: middle and high schools that can prove that 80 percent or better of their students and staff have been vaccinated against COVID can apply to have the mask mandate lifted sooner – or, they can opt to keep the mandate in place.
The mask mandate was imposed by Riley and approved by the DESE at the start of the 2021-2022 school year as concerns about the Delta variant began to mount. Governor Charlie Baker had at first left the decision about mask policies to local officials but acquiesced when demands from health officials, politicians, and the teachers' unions for a statewide policy began to mount.
Riley said a middle or high school looking to waive the mask mandate can submit an attestation form to the DESE but must be able to document that at least 80 percent of the students and staff have been vaccinated for the application to be considered.
The new DESE policy puts the power back in the hands of local school officials, parents, and students. If a district or a school wants to shed the mask mandate or keep it in place, it can work locally to make it happen. The policy shift grants local communities – and not the state – the authority to decide for themselves which course of action to take. I like that.
Under Riley's new mask policy, those who attend and work at the Commonwealth's public middle and high schools get to determine whether or not masks will be required in school. That is as it should be.
Barry Richard is the host of The Barry Richard Show on 1420 WBSM New Bedford. He can be heard weekdays from noon to 3 p.m. Contact him at barry@wbsm.com and follow him on Twitter @BarryJRichard58. The opinions expressed in this commentary are solely those of the author.
Goosebumps and other bodily reactions, explained
More From WBSM-AM/AM 1420