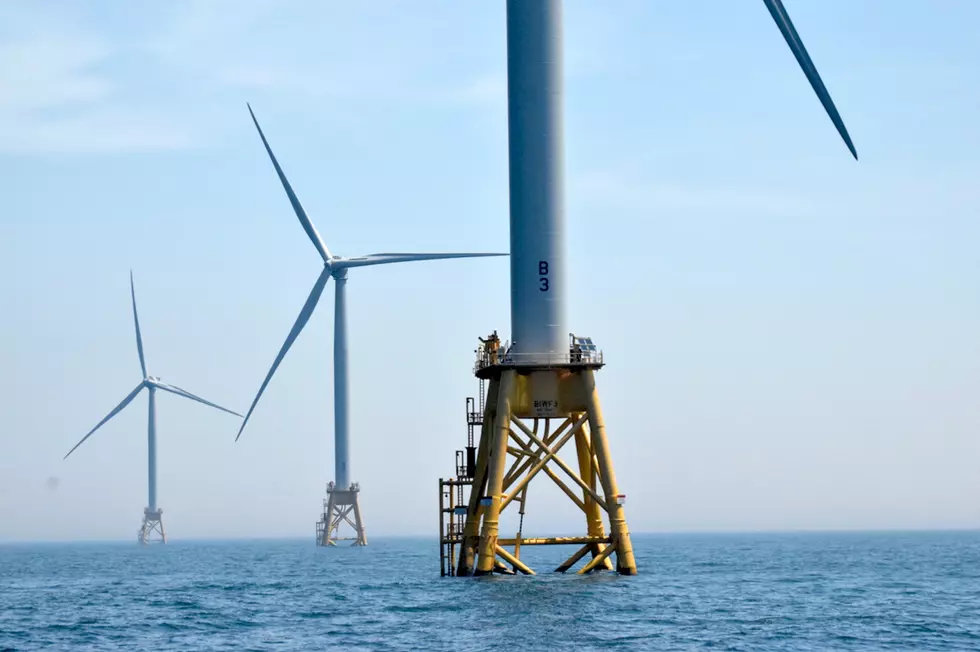 New England Offshore Wind Fisheries Impact Up For Further Study
Mary Serreze/Townsquare Media
With the future of New England's offshore wind industry still in limbo, Massachusetts and Rhode Island officials are announcing new plans to study the relationship between the ocean-based turbines and Northeast fisheries.
Yesterday the states joined the U.S. Bureau of Ocean Energy Management to announce grants worth $1.1 million to research wind energy and its relationship to recreational and commercial fisheries and seabed habitat. They will also look at the track record of offshore wind policies in Europe.
The studies will be managed by the Massachusetts Clean Energy Center and conducted by INSPIRE Environmental, the University of Massachusetts Dartmouth, the University of Rhode Island, and the New Bedford Port Authority.
Massachusetts environmental officials said the studies will "advance the assessment of the interactions between offshore wind development and fisheries in the Northeast" and "help establish baseline datasets on fisheries and seabed habitat."
Rhode Island officials said the studies will help to fill some "data gaps" and allow for informed decision-making while "paving the way for meeting Rhode Island's renewable energy goals and advancing climate mitigation efforts."
"The studies announced today will help ensure BOEM has sufficient baseline information to support its environmental assessments of offshore wind projects on the Atlantic (Outer Continental Shelf)," said BOEM Acting Director Walter Cruickshank.
Vineyard Wind, a joint venture of Copenhagen Infrastructure Partners and Avangrid Renewables, last summer vowed to press on with its 84-turbine project after the Trump administration announced it would withhold a key permit pending further environmental study. Interests representing the commercial fisheries had cried foul, saying that project as designed would impede their operations. Since then, talks have been underway.
Vineyard Wind recently announced plans to begin geotechnical surveys in its federal lease area 15 miles off the coast of Martha's Vineyard. That's where the company plans to build its 800-megawatt wind energy project. Subsea survey vessels have recently been moored in New Bedford harbor.
Up and down the Eastern Seaboard, similar wind development partnerships are keeping a sharp eye on the situation as they will also need federal environmental permits.
Enter your number to get our free mobile app
More From WBSM-AM/AM 1420