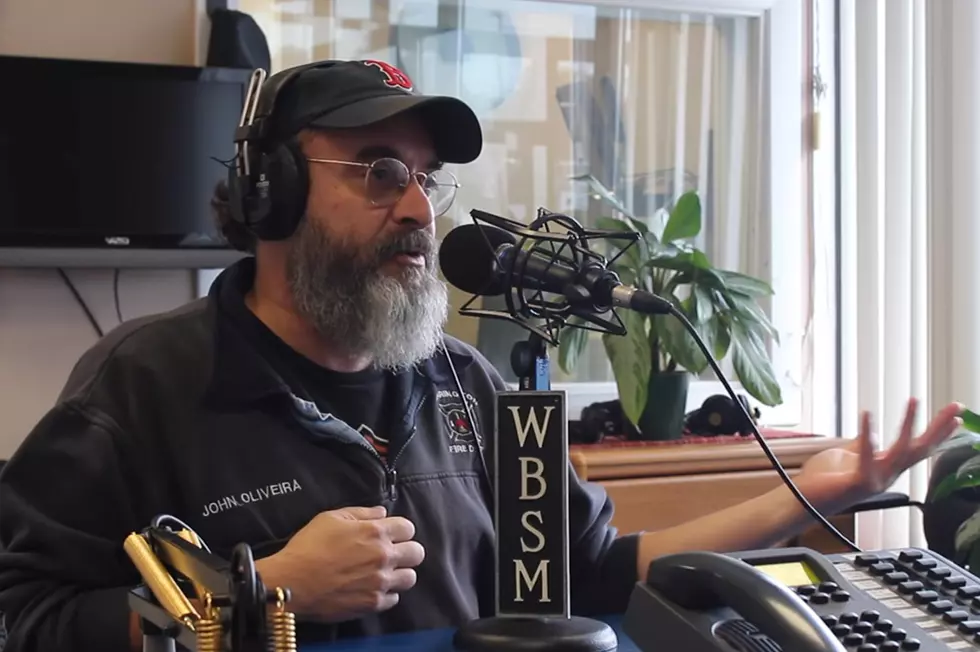 Oliveira's Absence Means New Bedford Kids Wear Masks [OPINION]
WBSM 1420 via YouTube
Mere hours after I attempted to find something worthwhile about New Bedford School Committeeman John Oliveira's service to the community, he goes and tears it all down.
I wrote a piece yesterday praising Oliveira's "conservative values" and "common sense." Turns out, he has neither.
Oliveira was missing from Monday night's final regular New Bedford School Committee meeting before the start of the new school year, and it was a biggie. The debate over whether students must wear masks in school went unresolved because Oliveira's tie-breaking vote was with him, vacationing in Maine, where he plans to live once his final months in office are complete.
As a result of Oliveira's absence, last school year's mandatory mask policy will remain in effect. Too bad for the kids who will be required to cover their faces for hours at a time to get the education we promised them.
Oliveira's defenders say he deserves a vacation as does anyone else. Absolutely, but the kids of New Bedford deserve a full-time representative that places their needs ahead of his own. When you ask the people to entrust you with a seat at the table, sometimes vacations and other personal plans must take a back seat. He could have delayed his departure for Maine to be able to attend Monday's meeting.
Oliveira was on with Brian Thomas on Saturday complaining about politics as usual in New Bedford, and then skips perhaps one of the most important votes of his tenure. Shame on him. He also stated on Saturday that he opposes a mandatory mask requirement. He understood the importance of the upcoming vote.
If John Oliveira's heart and head have already moved to Maine, perhaps the rest of his body should join him there, and he should resign his position on the school committee.
Barry Richard is the host of The Barry Richard Show on 1420 WBSM New Bedford. He can be heard weekdays from noon to 3 p.m. Contact him at barry@wbsm.com and follow him on Twitter @BarryJRichard58. The opinions expressed in this commentary are solely those of the author.
In Pictures: What Education Looked Like Around the World During a Pandemic
More From WBSM-AM/AM 1420