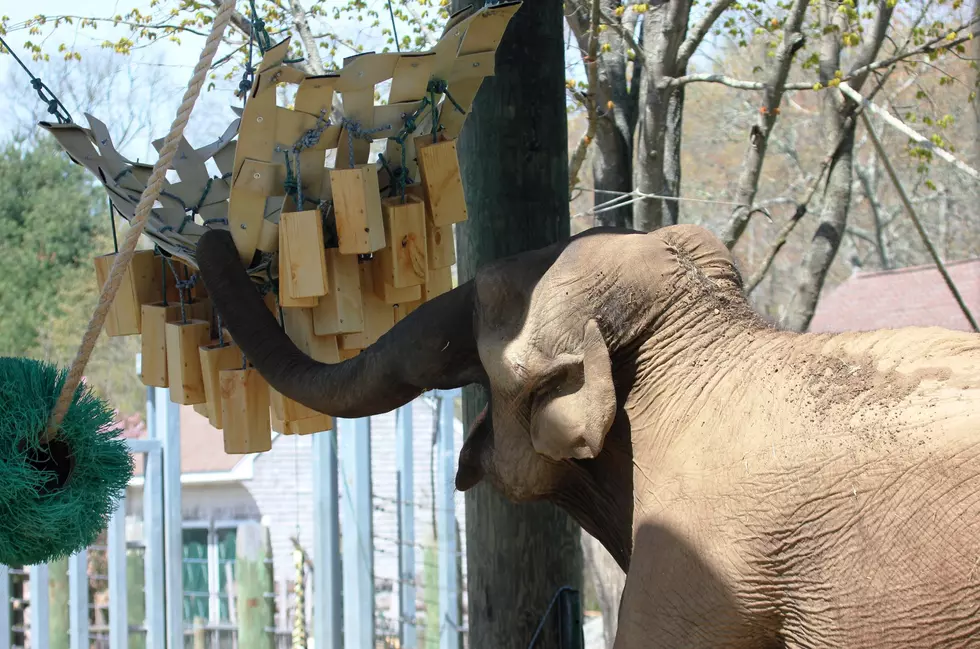 New Bedford's Buttonwood Park Zoo Goofed and Then Owned It [OPINION]
Buttonwood Park Zoo via Facebook
Several people told me they were denied admittance to the Buttonwood Park Zoo because they sought to pay their admission fee at the door using cash. Zoo policy during these pandemic days had been that tickets must be purchased online and not in person, and cash transactions would not be permitted.
The reason for this policy was to allow zoo officials to regulate attendance to meet state mandates under Governor Charlie Baker's declaration of a state of emergency. When purchasing zoo tickets online, visitors were asked to select a day and time for their visit. In other words, make a reservation. This allowed the zoo to follow state guidelines for crowds during the pandemic.
The zoo hoped to discourage walk-up customers that might have to be turned away or forced to wait to get in.
There were a couple of problems with the policy. Not everyone has a computer to make online reservations. Some folks don't have a bank account from which to pay for tickets online. And perhaps most importantly, Massachusetts Attorney General Maura Healey issued a statement last year saying it is illegal for a business to refuse cash payments during the pandemic.
By midday on Wednesday, zoo officials changed the policy and said cash payments are welcome. That was the right thing to do. Perhaps when visitors show up at the zoo without a reservation, they could be told when to return, much like restaurants do under similar circumstances.
The Buttonwood Park Zoo is an amazing place run by some pretty amazing and dedicated people. They did not intend to cause anyone harm or embarrassment and were gracious enough to admit they had erred. Kudos to them and kudos to the Buttonwood Park Zoo.
Barry Richard is the host of The Barry Richard Show on 1420 WBSM New Bedford. He can be heard weekdays from noon to 3 p.m. Contact him at barry@wbsm.com and follow him on Twitter @BarryJRichard58. The opinions expressed in this commentary are solely those of the author.
OH NO WE DIDN'T: 12 Photos That Prove That Alpacas Are Cuter Than Llamas
KEEP READING: See how animals around the world are responding to COVID-19
More From WBSM-AM/AM 1420