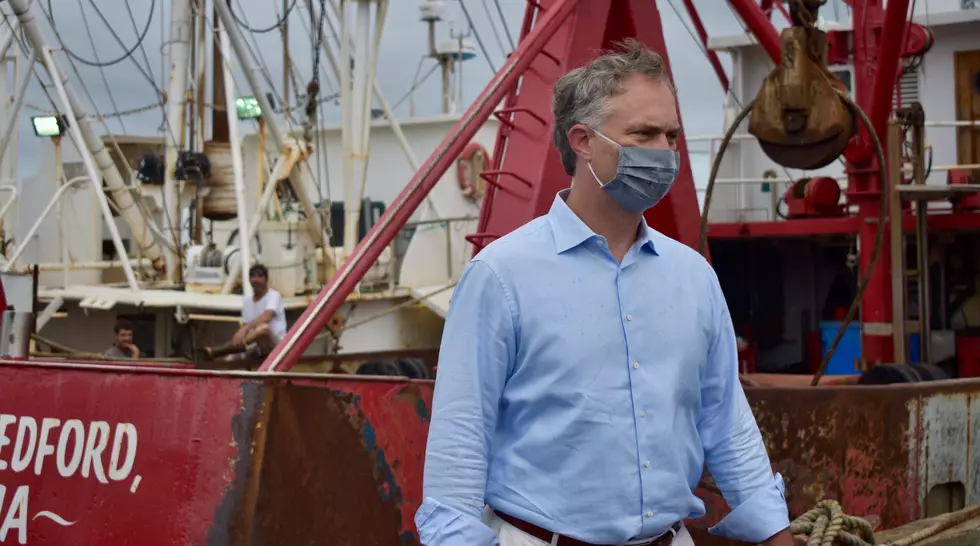 Vaccine Requirement for New Bedford Police, Fire – But Not Teachers [OPINION]
Mary Serreze/Townsquare Media
Mayor Jon Mitchell has requested that all New Bedford police officers and firefighters be vaccinated against COVID-19 or submit to frequent COVID tests. But so far, the city's teachers are exempt from that policy decision. Mitchell has said the New Bedford School Committee, and not he, has the authority to issue a vaccine mandate for teachers.
Keep in mind that the state's largest teachers union, the Massachusetts Teachers Association – the union affiliate of the New Bedford Educators Association – has called for a vaccine mandate for eligible students and staff in all public schools in Massachusetts. To my knowledge, the union has yet to pressure its members to vaccinate. There has been no New Bedford School Committee vote on the vaccine issue.
Police Union President Hank Turgeon tells me the union will meet with the Mitchell Administration Thursday, September 2, to discuss the vaccine requirement. Firefighters Union President Billy Sylvia says the union has asked for a copy of the vaccine policy and has requested a bargaining session on the changes but has yet to receive a response.
The administration's vaccine request is just that, a request. Police and firefighters are required to vaccinate or face frequent COVID tests. I have not heard the administration rallying the school committee, of which the mayor is the ex-officio chair, to impose such a policy for teachers. Mitchell has supported mandatory masking requirements for students and staff that take effect with the start of the new school year. Teachers should also be given the option to vax up or face regular COVID testing.
I don't think the administration's vaccine requirement is unreasonable since the unions can opt to be tested rather than vaccinated, but the policy should be even-handed and include all municipal employees, including teachers. Mitchell should call on the school committee and the New Bedford Educators Association to endorse and adopt the same COVID policy that is proposed for the police and firefighters.
Barry Richard is the host of The Barry Richard Show on 1420 WBSM New Bedford. He can be heard weekdays from noon to 3 p.m. Contact him at barry@wbsm.com and follow him on Twitter @BarryJRichard58. The opinions expressed in this commentary are solely those of the author.
Check Out Swansea's Future Family Entertainment Venue, Silver Stone Castle
Owner and Swansea native Joe Estrela hopes to open the gates of his massive entertainment complex in the Summer of 2022. In the meantime, here's a sneak peek of the proposed design for his medieval-inspired adventure castle.
More From WBSM-AM/AM 1420