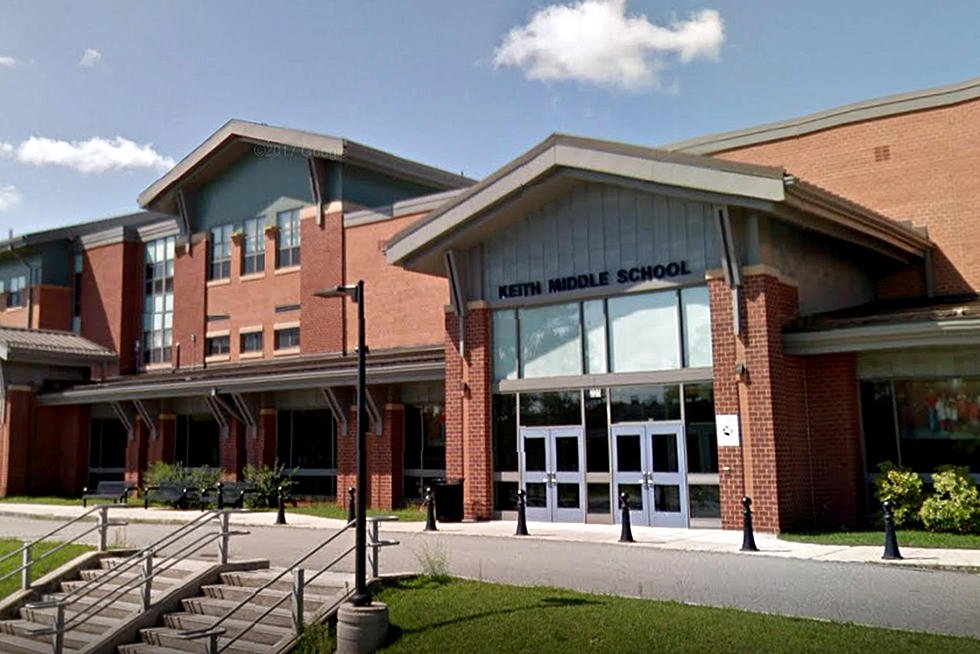 New Bedford Teachers' Union Affiliate Wants Vaccination Mandate [OPINION]
Google Maps
Never mind masks, the Massachusetts Teachers Association, the union affiliate of the New Bedford Educator's Association, wants all eligible students and staff returning to public schools and colleges this fall fully vaccinated against COVID-19. The MTA board voted 46-4 in favor of requiring vaccinations, citing the spread of the Delta variant.
MTA President Merrie Najimy posted a statement on the union's website. "By taking this step, the MTA continues to play a lead role in advocating for what we all want the most: to be in our classrooms with our students in a safe environment," Najimy wrote. "Requiring vaccines for educators and eligible students is a reasonable measure to take for the common good."
But Najimy took a bizarre turn by injecting race into the discussion about vaccinations.
"We must do everything in our power to protect students, educators, public health, and all of our communities — including communities of color, which, because of structural racism, have been hit the hardest by the coronavirus pandemic," she wrote.
What the hell is that?
Najimy is calling on Massachusetts Governor Charlie Baker and the Department of Elementary and Secondary Education to support "universal masking" in all public schools and colleges. Baker has been reluctant to do so, leaving the decision about mask mandates to local municipal and school officials. The New Bedford, Dartmouth, and Westport school districts are among those that have announced mask requirements for the coming school year.
"It's as if Governor Baker, Education Secretary James Peyser and Education Commissioner Jeffrey Riley have learned nothing over the past year and a half," Najimy said.
The MTA has every right to demand masks and vaccinations for returning students and staff, but Governor Baker has every right to oppose such a move. New Bedford has among the lowest vaccination rates of any city in the Commonwealth. I wonder how parents would feel about mandatory vaccines for their children.
I still believe that the decision about whether to vaccinate and to wear a mask should be made by parents and students, and not by the government or the teachers' unions. My opinion may be in the minority since the Supreme Court recently ruled that the University of Indiana can require students and staff to be vaccinated.
The debate over mask and vaccine requirements is a legitimate one. Infusing race into the discussion for purely political purposes is a tactic often used by the left to control the narrative. It sometimes works, too.
If the Massachusetts Teachers Association and the New Bedford Educators Association want their members to wear masks and be vaccinated, that's their call, but leave non-members and students to decide for themselves.
Let's see if Baker caves to union pressure or if he will continue to support local officials and families to do what they believe is right in their communities.
Barry Richard is the host of The Barry Richard Show on 1420 WBSM New Bedford. He can be heard weekdays from noon to 3 p.m. Contact him at barry@wbsm.com and follow him on Twitter @BarryJRichard58. The opinions expressed in this commentary are solely those of the author.
16 Things People Would Delete From the SouthCoast If They Could
There's a lot to love about the SouthCoast. From an insane amount of
great restaurants with delicious dishes
to breathtaking views on the shores of sandy beaches, the SouthCoast is truly a place all its own – and don't even get us started on the area's extensive history. But we got to thinking, what areas of the SouthCoast could use some improvement, whether they're realistic or not? We asked FUN107 listeners what one thing they would delete from the SouthCoast if they could, and here were some of their answers.
More From WBSM-AM/AM 1420