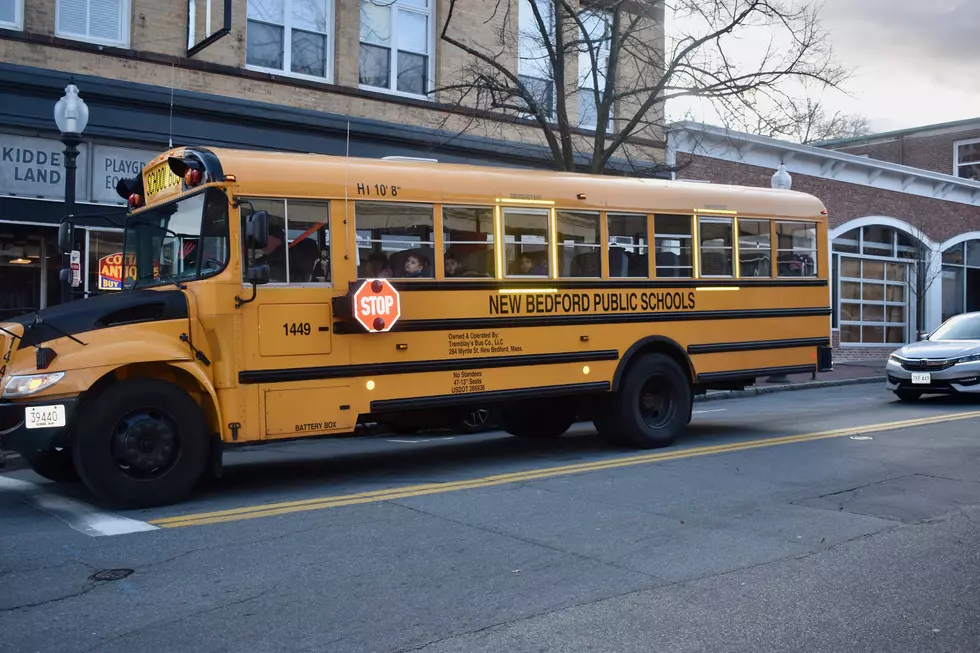 New Bedford School Bus Crash Injures Seven
Mary Serreze/Townsquare Media
NEW BEDFORD — Six students and a bus driver have been taken to the hospital with minor injuries after a crash involving a school bus in the North End on Thursday afternoon.
New Bedford police spokesperson Lt. Scott Carola said the incident took place at around 4:40 p.m. Thursday, Nov. 3.
A bus carrying students from the Global Learning Charter School was heading north on Ashley Boulevard when it was T-boned by a vehicle going west on Chafee Street, Carola said.
Six teenaged students and the bus driver were taken to the hospital with what Carola described as "minor injuries."
Police gave the driver of the vehicle that hit the bus a citation for a stop sign violation.
No further details have been released.
WBSM's Top SouthCoast Stories 10/10 - 10/16
WBSM's Top SouthCoast Stories 10/3 - 10/9
More From WBSM-AM/AM 1420