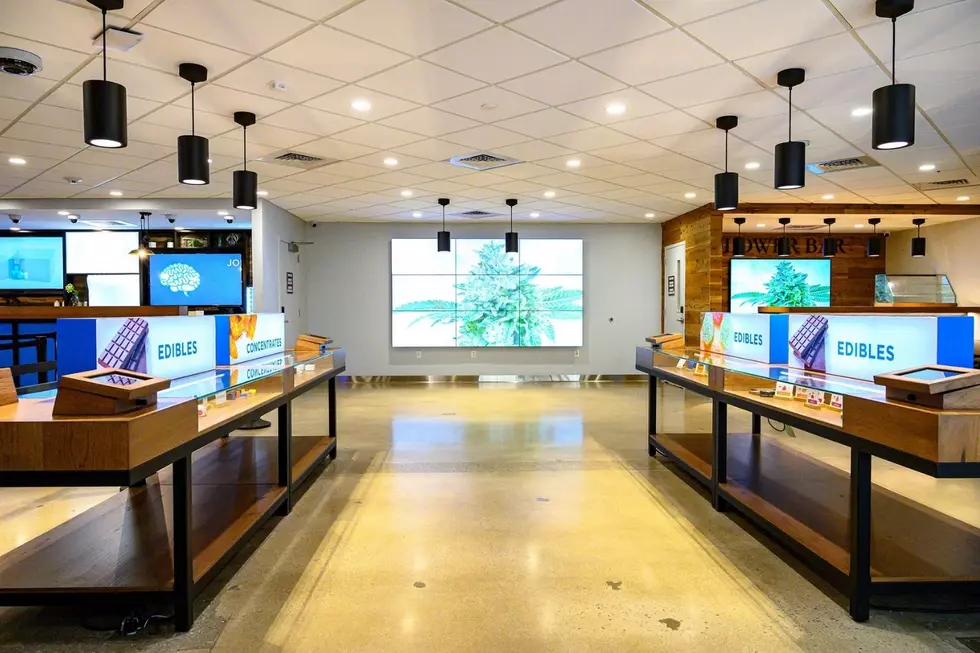 New Bedford's First Retail Cannabis Dispensary Is Coming
Ascend Collinsville/Facebook
Heads up cannabis lovers, there's a new business blowing into New Bedford later this year that says it will ascend your buying experience to new heights.
Their seeds were originally planted in Illinois and New Jersey, and this summer Ascend New Bedford will have a new home at 115 Coggeshall Street as the city's first recreational marijuana dispensary (by the way, the photo above is of another Ascend facility; construction can't begin yet in New Bedford).
"We believe in the power of the plant," the team at Ascend New Bedford said on their official website. The plan is to open the largest cannabis dispensary on the East Coast in Boston, and the New Bedford location hopes to make a big impact in the area.
New Bedford City Councilor Ian Abreu, chair of the council's Committee on Cannabis Regulation and Host Community Agreement Review, said that there are still some steps in the process before everything is official but that things are moving along.
"The professionals at Ascend have been working hand in hand with the City of New Bedford for the last year and a half to establish a recreational cannabis dispensary here in this community," Abreu said. "They are very close to reaching that goal as they are in the final stages with the city's planning board."
Abreu said the process is currently engaged in what is called a "peer review" through the city's department of public infrastructure, which he said is "basically a traffic study."
"The City is hopeful that this study will be completed by sometime this early spring, so that the planning board can make its final vote," he said.
Catering to medical patients and recreational users, Ascend will be offering a wide selection of products, from different strands to edibles, to accessories, and more. Ozone Reserve is their personal brand that will be available in-store and online, which they debuted in 2019, saying they "provide a thoughtful selection of flower, to satisfy all types of consumers."
Their mission is clear: providing the best-in-class tools that allow customers to browse, order, and pick up with ease.
My parents have used the power of cannabis to aid their chronic pains and it's important that they receive top-notch products and care from the dispensary staff. It's promising to see that all of their products are locally grown and "meticulously tested," making their brand even more trustworthy. Hearing that the staff will be filled with horticulturists that support every stage of flower growth and that they utilize low-energy LED lighting to increase sustainability makes me want to spread the word about this promising new business.
And to think that it will be located in the Market Basket plaza, between Taco Bell and Popeye's Chicken – that seems like the trifecta in one plaza.
Not only does Ascend plan on bringing a world-class consumer experience to the SouthCoast, but they also are proud activists fighting alongside the Last Prisoner Project.
"There are currently over 40,000 nonviolent criminals sitting in prison for cannabis offenses," Ascend explained. "We think this is unacceptable, which is why we have teamed up with the Last Prisoner Project through a donation match in 2020."
Stay tuned for the new kid in town, likely coming this summer.
READ MORE: Stores We Need on the SouthCoast
More From WBSM-AM/AM 1420