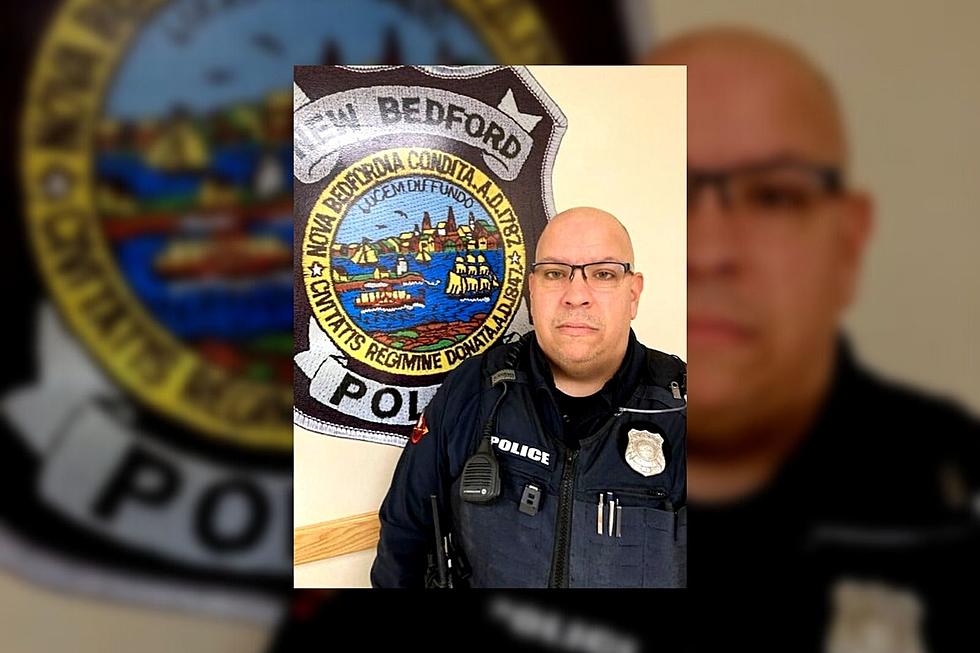 New Bedford Police Officer Saves Suicidal Man in Heroic Act of Bravery
New Bedford Police Department/Facebook
A New Bedford police officer displayed an incredible act of bravery on Thursday when he saved a man who was about to take his own life. When all hope seemed lost for this person, Officer Michael Carrier changed the ending to an otherwise sad story.
"Officer Carrier was conducting a wellness check at the residence of a reportedly suicidal person," the department posted on Facebook.
When Officer Carrier entered the home, he found a man with a pistol who was ready to use it on himself.
"Officer Carrier attempted to engage the man in conversation to establish a rapport," wrote the department, but it was met by silence from the struggling man.
Officer Carrier saw the smallest window of opportunity and went in for the weapon, grabbing it from the man, and deescalating the situation in a matter of moments.
The department reported that the gentleman was taken to the hospital for evaluation.
It turns out that Officer Carrier is no stranger to helping others in times of stress.
"This is the officer that calmed me down after a hit and run drive wrecked my car, such a nice man," wrote Leo Bastille on Facebook.
"Officer Carrier's heroic actions during this call were exemplary," wrote the NBPD. "His commitment to the safety and well-being of this distressed person was extraordinary."
The SouthCoast is a better place for having people like Michael Carrier in uniform.
Downtown New Bedford Then and Now
The development of Downtown New Bedford has happened slowly and steadily. It's not something that happened overnight, but New Bedford has changed quite a bit over the past 10 or so years. Here's a look at then and now.
More From WBSM-AM/AM 1420