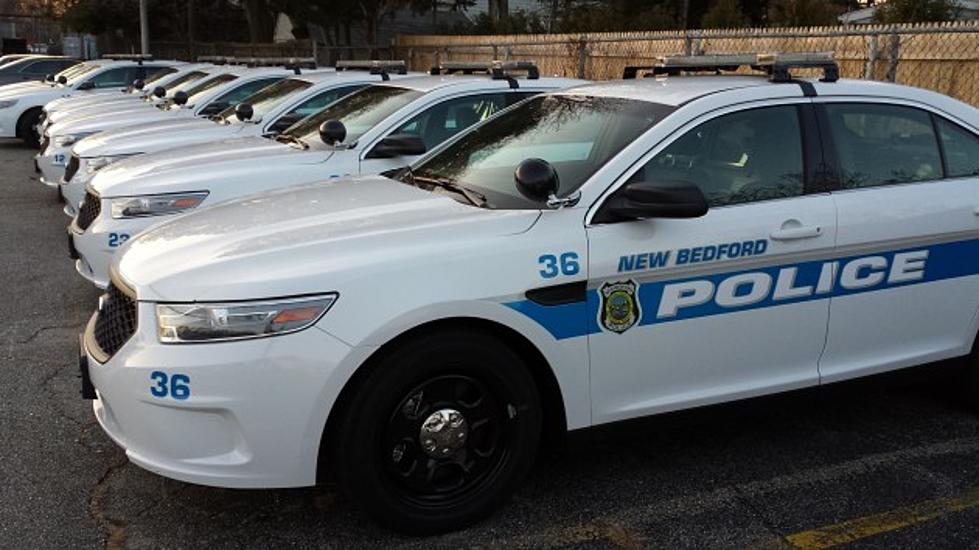 New Bedford Police, DEA Agents Arrest 19 Over the Weekend
Taylor Cormier/Townsquare Media
NEW BEDFORD - Local and federal officials worked to rid New Bedford streets of drugs and drug offenders over the weekend.
New Bedford Police along with agents from the New Bedford DEA office arrested 19 people Friday, seizing over 60 grams of Fentanyl, more than 200 Oxycodone pills, over 20 bags of crack cocaine, six ounces of marijuana, and more than $3,000 in cash. Officers carried out investigations and made arrests in three locations throughout the city, additionally arresting offenders on outstanding warrants and motor vehicle violations.
A search warrant executed at the first floor apartment of 172 Rivet Street led to the arrest of 38-year-old Nuno Luis on charges of trafficking in Fentanyl. Police found 67 grams of the drug and over $900 in cash in the apartment.
Police arrested five people while conducting surveillance in the area of Stop and Shop on Dartmouth Street. During surveillance, officers witnessed a drug deal and seized more than 200 Oxycodone pills and $2,000 in cash. Arrested were:
Brian Maldanado, 26, conspiracy to violate drug laws.
Roberta Sylvia, 64, distribution of Oxycodone,
Brenda Demello, 45, distribution of Oxycodone
Erica Perreira, 34, possession of Oxycodone
Leanne Monteiro, 32, possession of Oxycodone with intent to distribute
While conducting surveillance at the South End grocery store, police also arrested 31-year-old Anthony Sales for shoplifting.
As a result of neighborhood complaints, police arrested two people for drug dealing on Bonneau Court. 37-year-old Jonas Trinidad was arrested for possession of marijuana with intent to distribute. Police found more than six ounces of marijuana and $300 in his possession. Also arrested was 25-year-old Christopher Trinidad on a charge of possession of crack cocaine with intent to distribute. He was found to be in possession of 21 bags of crack cocaine, an illegal knife, and some cash.
Five people were arrested on outstanding warrants:
Nicole Cannon, 41
Jordanalee Demello, 25
Robert Lendes, 33
Bobbie Miller, 39
Derek Maki, 41
Three arrests were made for motor vehicle violations:
Carlos Rivera, 42
Keianna Soares, 29
Luis Corcino, 39
Also arrested as a result of the sweep were:
Carlos Benito, 41, possession of an illegal knife
Heather Briggs, 28, possession of cocaine
More From WBSM-AM/AM 1420