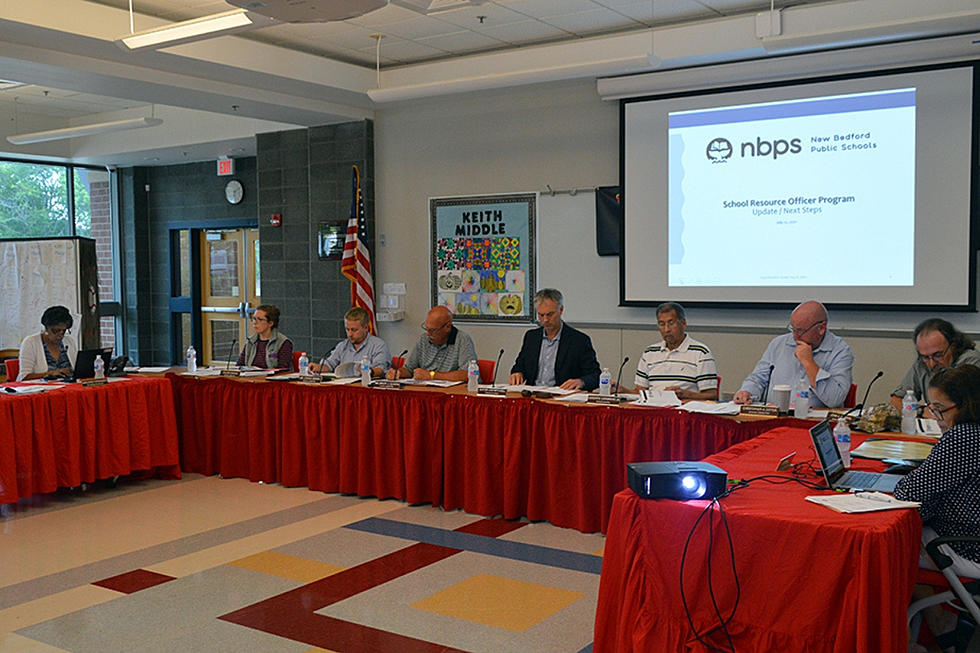 New Bedford Parents to Be Heard on Masks in School [OPINION]
Contributed Photo
With guidance on the need for face masks seemingly all over the board these days, parents of children who attend public schools in New Bedford will have a chance to speak their minds on Monday. New Bedford School Committeeman Chris Cotter has told me that he has confirmed an agenda item for next week's meeting that will permit public discussion on the controversial issue.
State health and education officials "strongly recommend" that elementary school students wear masks in school, but have said fully vaccinated students should not be required to wear masks. Massachusetts Governor Charlie Baker said local communities should set their own policies for mask use. I agree with Baker.
Some communities including Boston, Worcester, and Springfield will require all returning students to wear masks this fall. Other communities, including New Bedford, have yet to decide. Cotter said he wants to hear the views of parents and others on masks rather than just adopt an administrative policy recommendation. I think Cotter is wise to want to hear from the community.
Massachusetts teachers unions are putting pressure on Baker to issue a mask mandate for schools. The American Federation of Teachers-Massachusetts and the Massachusetts Teacher's Association suggest Baker is not taking the threat of the delta variant seriously by not doing so.
Masks are uncomfortable and when worn for long periods can be unhealthy for students. They are also a distraction, and from what I have read so far, a case has not been made for them to be required.
I'm glad that Cotter, and presumably the other members of the New Bedford School Committee, want to hear from the community before deciding on a mask policy. Cotter said anyone wishing to speak should arrive before 6 p.m. at Keith Middle School on Monday to register to speak. Each speaker will have up to three minutes to present their case for or against masks.
This is the way important policy decisions should be made.
Barry Richard is the host of The Barry Richard Show on 1420 WBSM New Bedford. He can be heard weekdays from noon to 3 p.m. Contact him at barry@wbsm.com and follow him on Twitter @BarryJRichard58. The opinions expressed in this commentary are solely those of the author.
LOOK: Here are the best lake towns to live in
Many of the included towns jump out at the casual observer as popular summer-rental spots--the Ozarks' Branson, Missouri, or Arizona's Lake Havasu--it might surprise you to dive deeper into some quality-of-life offerings beyond the beach and vacation homes. You'll likely pick up some knowledge from a wide range of Americana: one of the last remaining 1950s-style drive-ins in the Midwest; a Florida town that started as a Civil War veteran retirement area; an island boasting some of the country's top public schools and wealth-earners right in the middle of a lake between Seattle and Bellevue; and even a California town containing much more than Johnny Cash's prison blues.
More From WBSM-AM/AM 1420