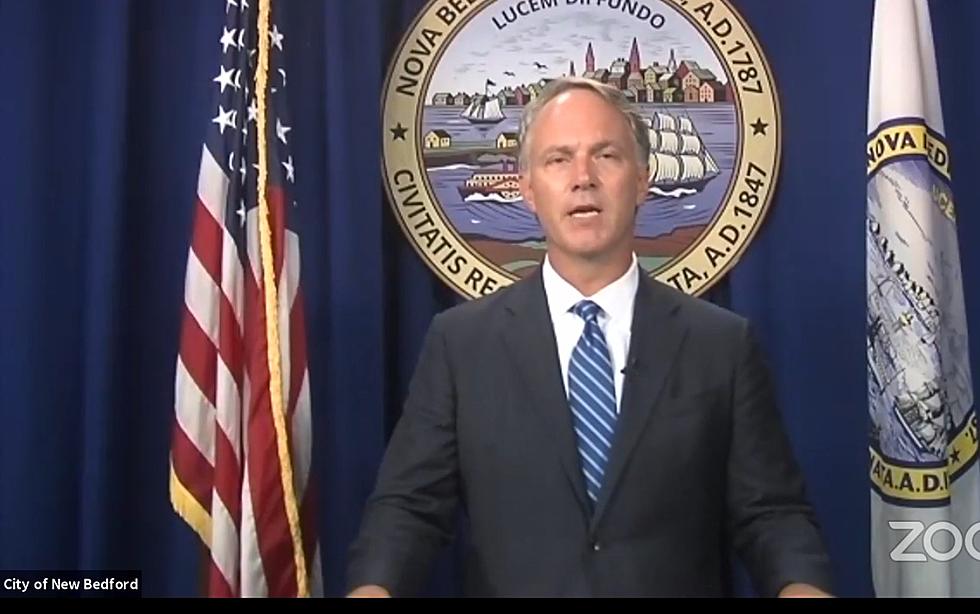 Secrets Stored Inside Mitchell's House of Cards [OPINION]
City of New Bedford video
Why is it that every time the Mitchell Administration is caught attempting to hide a criminal act from the people of New Bedford, we get a lecture on crime statistics? These people either think that we are really stupid, or they just don't get it.
Who cares what the FBI stats say when you are dodging bullets while driving on Rockdale Avenue in broad daylight? Someone pumped eight rounds into a cop's apartment at Brickenwood, but hey, crime is down, so I guess we shouldn't worry about it. It's none of our business anyway.
Crime statistics, as reported by the FBI, are provided voluntarily by communities like New Bedford. The numbers can be – and I suspect are – manipulated for political reasons. In other words, they report what they want to be reflected in the FBI statistics.
How many times do you lay in bed at night and hear gunshots in your neighborhood? Is that reported to the FBI? Discharging a gun in a residential neighborhood is surely a criminal act, but I suspect it doesn't get added to the FBI report.
How about when social justice warriors "hey, hey, ho, ho" until 4 a.m., disturbing the peace for those who might have to get up in the morning to go to work? Does that get reported? Or when the mayor's street gets police protection because those same social warriors are tossing explosives?
When the Latin Kings gang is rounded up by federal authorities, are their individual crimes documented and logged in the FBI stats? How about when fentanyl dealers are snagged, are their offenses included? The routine street stabbings? School violence? Open sex acts and drug dealing in the pocket parks?
Mayor Jon Mitchell and Police Chief Joseph Cordeiro want you to believe that crime is actually declining in New Bedford. Who knows, perhaps it is. But that is and has never been the issue. The issue is that the administration doesn't want to tell you about the crimes that are occurring here. They are keeping secrets from the public.
Mary Chapin Carpenter once wrote, "God forbid if word got out about your house of cards." All of the secrets that might reflect poorly upon Mitchell are locked away in his house of cards. You don't have a right to know about them. You can't question them.
His administration gets caught covering up more criminal acts and argues that the crime rate is falling. Crime rates are not the issue, secrecy is. Spare us the lecture on crime stats. It's time to be honest with the people of New Bedford. Tear down this house of cards and let the people know what is really going on.
Barry Richard is the host of The Barry Richard Show on 1420 WBSM New Bedford. He can be heard weekdays from noon to 3 p.m. Contact him at barry@wbsm.com and follow him on Twitter @BarryJRichard58. The opinions expressed in this commentary are solely those of the author.
KEEP READING: Here are the most popular baby names in every state
Using March 2019 data from the
Social Security Administration
,
Stacker
compiled a list of the most popular names in each of the 50 states and Washington D.C., according to their 2018 SSA rankings. The top five boy names and top five girl names are listed for each state, as well as the number of babies born in 2018 with that name. Historically common names like Michael only made the top five in three states, while the less common name Harper ranks in the top five for 22 states.
Curious what names are trending in your home state? Keep reading to see if your name made the top five -- or to find inspiration for naming your baby.
More From WBSM-AM/AM 1420