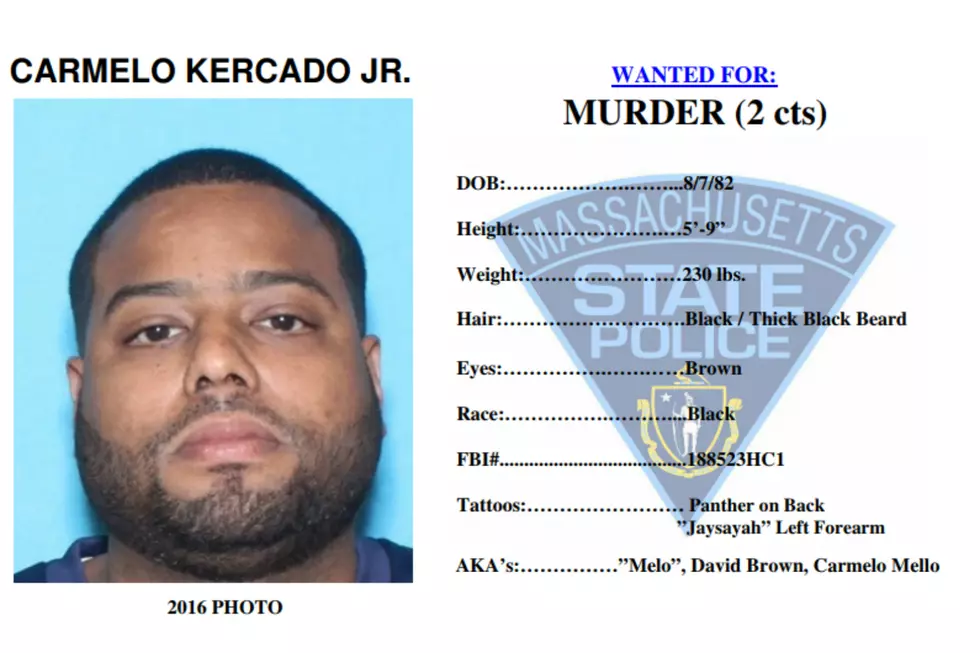 New Bedford Man Wanted in Connection with Double Homicide
Courtesy Bristol County DA's Office
NEW BEDFORD — An arrest warrant has been issued for a 35-year-old New Bedford man, wanted in connection with Tuesday's double homicide on Central Avenue.
The warrant charges 35-year-old Carmelo Kercado, Jr. with two counts of murder. The Bristol County District Attorney's Office says Mercado is also charged with carrying an illegal firearm, carrying a loaded illegal firearm, and discharging a firearm with 500 feet of a building.
Kercado is accused in Tuesday's double murder, in which 27-year-old Stephen Bodden, with last known addresses in New Bedford and Taunton, and 28-year-old Fabio Tavares of New Bedford, were both shot while driving in a 2001 Honda Accord down Central Avenue at around 1:30 a.m. Bodden, the driver, died at the scene, while Tavares, the passenger, was still breathing and taken to St. Luke's Hospital, where he died late Tuesday morning.
They were the seventh and eighth homicides in New Bedford this year.
Kercado is is described as a black male, about 5-foot-9 and 230 pounds. He has black hair with a thick black beard, and brown eyes. He also wears eyeglasses. Kercado has a tattoo of a panther on his back, and "Jaysayah" on his left forearm. He is also known as "Melo," David Brown and Carmelo Mello.
Authorities say he has an extensive and violent criminal history, which includes convictions for possession of a loaded firearm, possession of ammunition, assault and battery with a dangerous weapong (knife), resisting arrest, and assault and battery on a police officer. He is known to have ties to Randolph and Boston in addition to New Bedford. He also has an unrelated warrant out for possession of a Class B substance.
Kercado should be considered armed and dangerous, and anyone with knowledge of his whereabouts should contact the Massachusetts State Police Violent Fugitive Apprehension Section at 1-800-KAPTURE (1-800-527-8873).
More From WBSM-AM/AM 1420