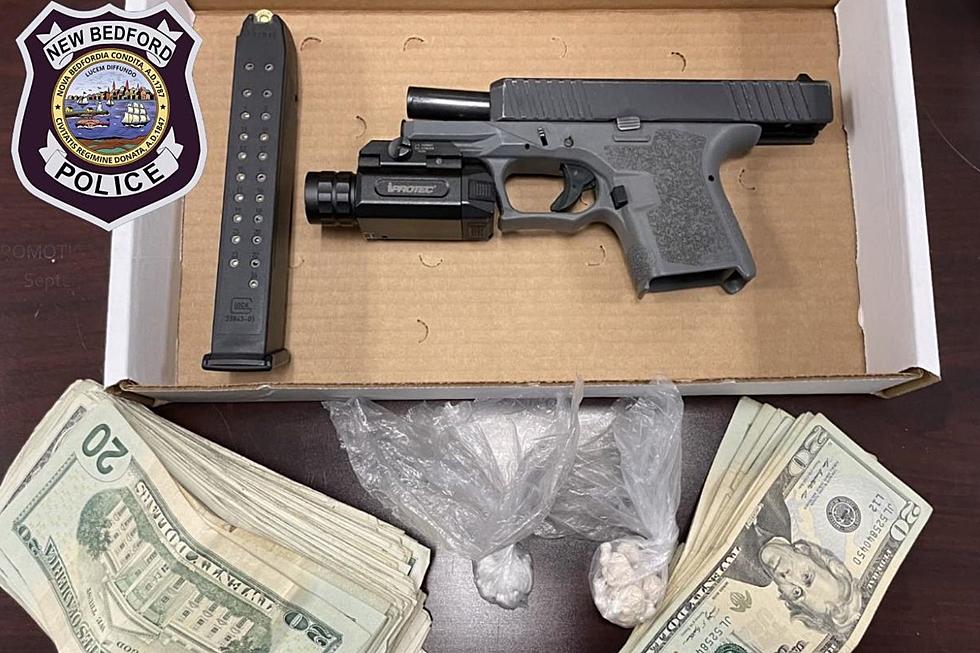 New Bedford Man Arrested With Alleged 'Ghost' Gun
Courtesy New Bedford Police
NEW BEDFORD — New Bedford police have arrested a city man and convicted kidnapper on drug and gun charges after allegedly finding a "ghost gun" and fentanyl in his Clarks Point apartment.
Police spokesman Lt. Scott Carola said organized crime detectives searched the Aquidneck Street home of 41-year-old Jered Jones on May 11.
The search came after an investigation into a cocaine delivery service that was allegedly operating at Jones' address, Carola said.
According to Carola, the detectives found a 9mm firearm loaded with 24 rounds in a large capacity magazine during the search.
Police said the weapon is a "ghost" gun, or an untraceable firearm that is made or assembled at home.
Detectives also allegedly turned up several bags of fentanyl and crack cocaine along with more than $1,500 in cash, which was seized as the likely proceeds of illegal drug sales.
Jones has a number of prior convictions in the Boston area, including for kidnapping as well as larceny, armed assault, and assault with a dangerous weapon, Carola said.
He now faces charges of possessing with intent to distribute a class A and class B substance, and illegally possessing of a firearm, high capacity feeding device, and ammunition.
Biggest Drug Busts on the SouthCoast
Here's a list of ten of the biggest drug busts ever seen in the SouthCoast area.
The SouthCoast's Most Exciting Police Chases
Here's a list of some of the wildest police pursuits around the SouthCoast in recent memory.
More From WBSM-AM/AM 1420