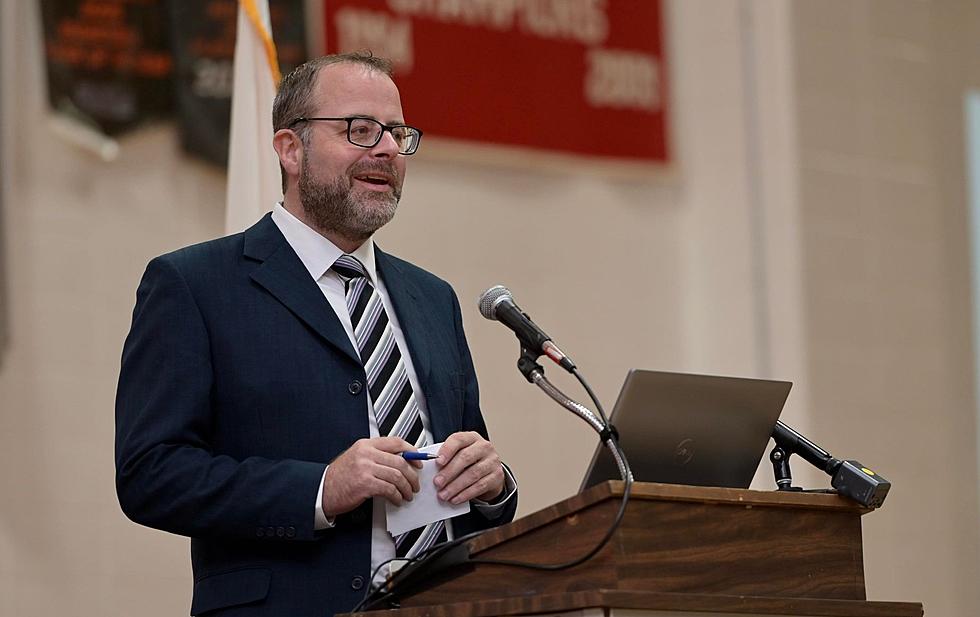 New Bedford Interim Superintendent: 'We Have Work to Do' [TOWNSQUARE SUNDAY]
New Bedford Public Schools via Facebook
Interim Superintendent of New Bedford Public Schools Andrew O'Leary knows he has a big job ahead of him.
The former Chief Financial Officer for the school department, O'Leary was named Interim Superintendent following the departure of Thomas Anderson, who left for a new job in Connecticut.
O'Leary joined Townsquare Sunday this week to outline some of the challenges the district faces and how his team plans to address them.
"We're talking about learning loss after the pandemic, a new generation of students, meeting the needs of multi-lingual learners," he said. "That's all on the table for the year ahead, and we have work to do."
Recently-released MCAS scores by the state continue to show low student  achievement in some New Bedford schools, and O'Leary said some of that can be traced to the pandemic.
"This data that we're reviewing shows that there was learning loss," he said. "If you look at the third grade achievement scores from 2019, and compare them with the 2023 scores, you can see there's a difference, there's a gap."
O'Leary said that in 2019, about 30 percent of New Bedford's third graders met or exceeded expectations for their grade level, while that number has dropped to around 20 percent in 2023.
O'Leary said you can't make a snap judgement as to why that's happening, but it's clear that fewer students are achieving at higher levels. He said the administration's job is figure out the reasons why and focus on building a strong, sustainable school system.
O'Leary also discussed the importance of hiring and retaining good teachers, mentoring new teachers to help them settle in, and putting more emphasis on student attendance.
"It's everybody's job to ensure that attendance improves," he said.
O'Leary has worked in the district for almost 20 years, and said he loves working for New Bedford Schools. The school committee will chose the next superintendent, and O'Leary hopes to be a candidate for the permanent position.
Townsquare Sunday is a weekly community affairs program heard Sundays at 6 a.m. on WBSM.
If you would like your organization featured on Townsquare Sunday, please email the host at jim.phillips@townsquaremedia.com.
New Bedford's Ice Skating Rinks of the Past
New Bedford's Brooklawn, Buttonwood, and Victory Parks drew huge crowds to their ice skating rinks. Check out some vintage photos courtesy of Spinner Publications of what it was like on the ice in the Whaling City back in the day.
Gallery Credit: Barry Richard
More From WBSM-AM/AM 1420