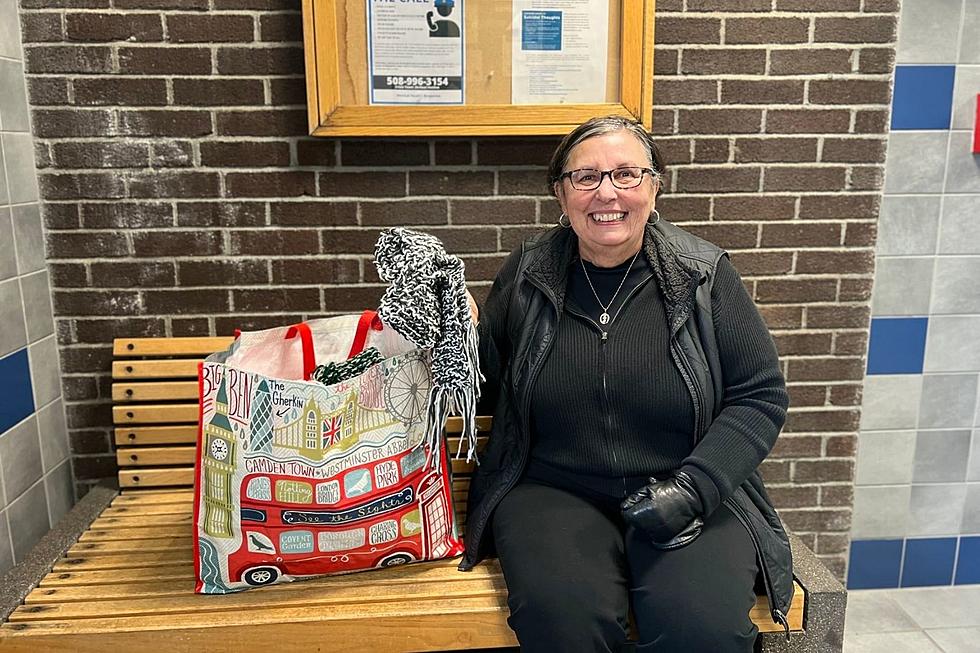 New Bedford Woman Warms Necks and Hearts With Generous Handmade Donation
New Bedford Police Department via Facebook
Winter came with an icy burst on Tuesday, making everyone grateful for their warm coats and gloves. For those that aren't so lucky to have warm layers, they have people like Ida Souza to thank, a New Bedford native who has been donating scarves for over a decade to those who need a little warmth and a little love.
Souza lives her life by putting others first. Before her husband passed away last year from COVID-19, they made a point to consistently donate to several organizations.
"One of his favorite places to donate was St. Joseph's Indian School in North Dakota," she said, where Lakota tribe attended schools. "He really donated to everybody."
After his passing, Souza continues their mission to give back and uses her crocheting skills for good.
As a retired nurse of 50 years, she now spends her time crocheting scarves and donating them to those in need.
You can often find Souza at local soup kitchens, the shelters on Division Street, or simply about town giving out her handmade scarves.
When she caught wind of the arctic blast that was headed to the SouthCoast, she headed down to the New Bedford Police Department to see what she could do.
"(Ida) said since it will be getting colder outside this week, she wanted to donate them to whoever needed them," the New Bedford Police Department posted on Facebook. "The scarves will be going to Sister Rose's House and Grace House."
Souza managed to whip up over 40 handmade scarves to keep the SouthCoast warm.
She doesn't do this for the spotlight, but when a person goes above and beyond to help others, that story deserves to be heard.
Downtown New Bedford Then and Now
The development of Downtown New Bedford has happened slowly and steadily. It's not something that happened overnight, but New Bedford has changed quite a bit over the past 10 or so years. Here's a look at then and now.
More From WBSM-AM/AM 1420