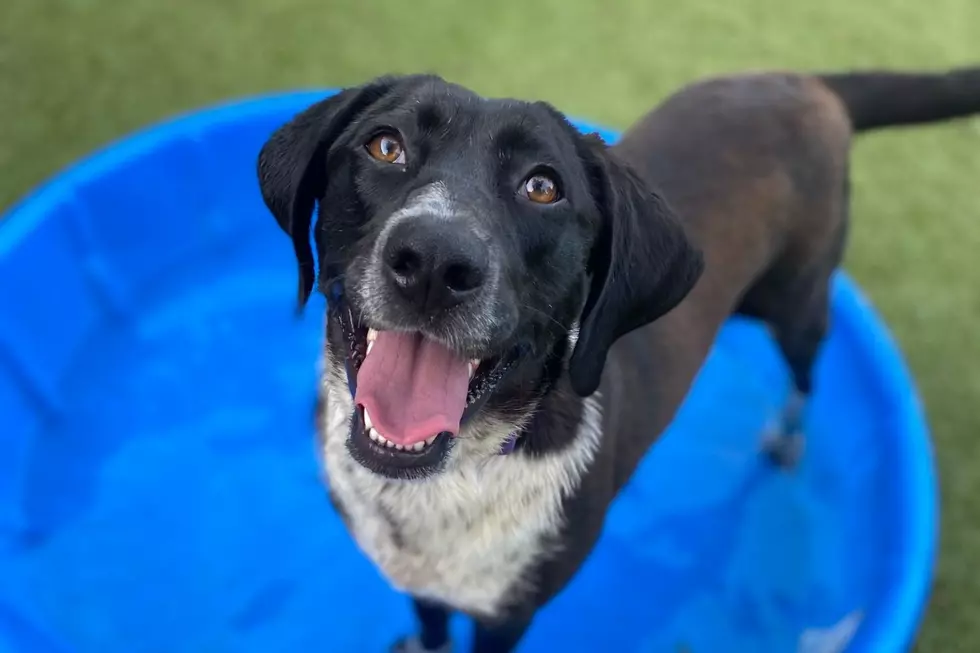 New Bedford Hound Looking to Bring Joy & Adventure to a Forever Family [WET NOSE WEDNESDAY]
Courtesy of Lighthouse Animal Shelter
Happy Wet Nose Wednesday!
Wednesdays are all about the animals on Fun 107. There are so many eligible animals up for adoption and it's time to give their stories the spotlight. With the help of local animal shelters, we highlight one loving animal a week in hopes of finding the perfect family.
This week, we head to Lighthouse Animal Shelter in New Bedford where a charismatic hound is ready to brighten up your day.
Meet Fiona. Fiona is a 9- to 10-month-old hound mix and 47 pounds of pure love. She is a big fan of the kiddie pool at the shelter and hopes her future family will bring her to the "giant kiddie pool, AKA the ocean," the shelter says.
Fiona is an active girl who will be happy to go with you on every adventure this summer, the shelter adds.
This sweet girl loves to play with other dogs and would do well with doggy-day care. She is even friendly with cats.
"She just wants to play," the shelter says. "We think a dog-savvy cat would do best with her."
Fiona tends to jump when she gets excited, so she will need some basic-manners training. She aims to please and the shelter believes a little training will go a long way with her.
Does Fiona sound like a good fit for your family? Contact Lighthouse Animal Shelter, like it on Facebook, and schedule a play date today.
Lighthouse Animal Shelter
596 Hathaway Road, New Bedford, MA, 02740
508-999-7387
These SouthCoast Dogs Really Know How to Beat the Heat
Temperatures soared across the SouthCoast but these dogs found plenty of ways to stay cool.
If SouthCoast Dogs Had a Dating App, It Would Look Something Like This
August 26 is International Dog Day, and it got me thinking. What if there was a way for dogs to connect with other dogs in the area to make new friends? Or maybe even find love? Twenty-six dogs living on the SouthCoast sent me their profile picture and bio. Let's see the eligible pups.
More From WBSM-AM/AM 1420