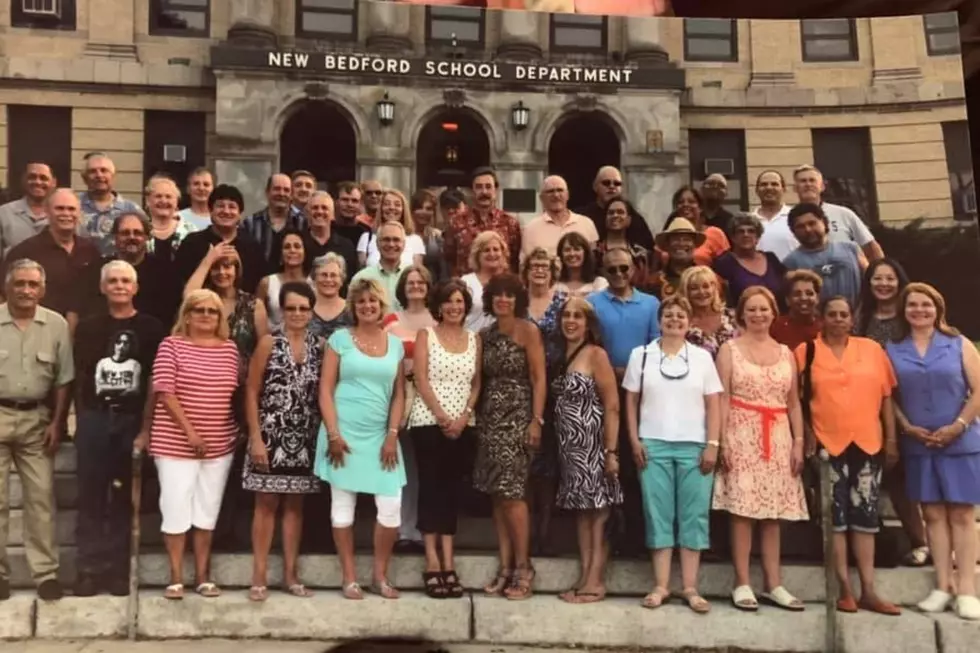 50 Years Since First Class Graduated From 'New' New Bedford High
Courtesy Christine Pease Krause
The Class of 1973 was the first to graduate from the "new" New Bedford High School on Hathaway Boulevard.
How can it be that it was 50 years ago?
The new high school, complete with a core four-colored houses, a gym, pool, shops and an auditorium, among other things, opened in September 1972.
The "old" New Bedford High School opened in 1909 and closed in 1972. It later became the New Bedford School Department Administration Building.
In the spring of 1973, I graduated from Normandin Junior High School. That fall, I joined my brother Robin on Hathaway Boulevard. I was a sophomore when the first class graduated from the new high school in the spring of 1973.
Robin graduated from New Bedford High in 1974. I graduated in 1976.
The "New Bedford High School - Class of 1973 Blog Spot" contains lists of some favorite things class members recall, like favorite songs and shopping haunts such as Star Store, Cherry's, Woolworths, Sears, W.T. Grant's, Saltmarsh, and the Enterprise store – but all of them are gone now.
Christine Pease Krause was a member of the Class of 1973. She and her classmates are planning a 50th reunion at Century House in Acushnet on August 19, 2023.
"We are out of our minds about it!" Krause said. "We all can't believe how it could possibly be 50 years."
Krause said she and her high school friends "are still so young at heart." She said she gets "sad" when she thinks about classmates who have passed through the years.
"As time goes on we all realize, as exciting as it was to be that first class to graduate from the new school, the old high school leaves us with more fond memories," Krause said.
There were more than 700 graduates in the New Bedford High School Class of 1973 – the first class to graduate from the new New Bedford High School – 50 years ago.
Go Whalers!
See How School Cafeteria Meals Have Changed Over the Past 100 Years
Using government and news reports,
Stacker
has traced the history of cafeteria meals from their inception to the present day, with data from news and government reports. Read on to see how various legal acts, food trends, and budget cuts have changed what kids are getting on their trays.
SEE: 30 Toys That Defined the '70s
New Bedford's Silmo Factory Circa 1951
Did you know that Silmo coffee syrup used to be made right here in New Bedford? It was manufactured in the current Inner Bay Cafe building. Here are some throwback photos from 1951.
More From WBSM-AM/AM 1420