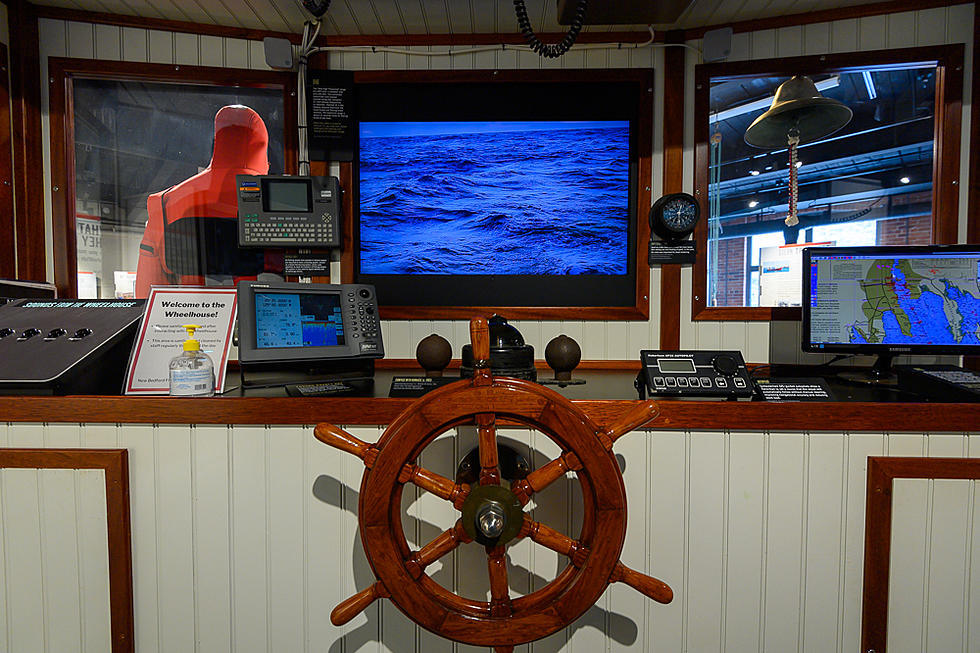 New Bedford Fishing Heritage Center Hosting Lobster Days and More [TOWNSQUARE SUNDAY]
Courtesy Phil Mello
February is a busy month at the New Bedford Fishing Heritage Center. There are numerous programs and activities for adults and children, and most of them are free!
Executive Director Laura Orleans and Education and Engagement Manager Allison Meyette stopped by Townsquare Sunday this week to outline the schedule of programs for February and March.
The center is currently involved in a year-long project called "School of Fish." It is educating culinary students at Greater New Bedford Voc-Tech and Bristol Community College about sustainable seafoods, and also offering cooking classes to the public, featuring three of the area's top chefs.
The first class was held on January 25, featuring Chef Henry Bousquet, while the second class, already sold out, is scheduled for February 7 with Chef Jose Autero Cabral.
Tickets are still available for the third sustainable seafood cooking class on Feb. 28 with Chef Michael Melo at the Fishing Heritage Center. Log on to fishingheritagecenter.org in the calendar section for ticket information.
"There are more cooking sessions to come," Orleans said. "We haven't quite solidified dates yet, but this is going to be an ongoing series. It seems very popular."
Other February highlights include a free film presentation on February 17 at the National Park Visitors Center about Maine's "Lobster Lady," 102-year-old Virginia Oliver, who is still catching lobsters off the coast of Maine – something she's done most of her life.
Don't forget "Lobster Days," Feb. 23 and 24 at the Fishing Heritage Center, right in the middle of school vacation week. The free program runs from 11 a.m. to 3 p.m. both days, and features crafts, story time, and lobster-themed fun.
Working lobstermen will be on hand to answer questions, and may bring along a lobster or two.
The complete Townsquare Sunday interview with Laura Orleans and Allison Meyette of the New Bedford Fishing Heritage Center can be heard here:
Townsquare Sunday is a weekly public affairs program heard Sunday mornings at 6 a.m. and 11 a.m. on WBSM.
The program highlights nonprofit organizations and individuals striving to make the SouthCoast a better place to live and work.
If you would like your organization featured on Townsquare Sunday, please e-mail the host at jim.phillips@townsquaremedia.com.
Take a Photo Tour of the New Bedford Fishing Heritage Center
The
New Bedford Fishing Heritage Center
is celebrating five years of providing education and information about the city's most vital industry. While these photos can give you an idea of what it's all about, the exhibits are interactive and hands-on, so check it out for yourself.
Peek Inside New Bedford's Historic Rodman Mansion
This 1833 granite mansion on County Street was designed by architect Russell Warren in the Greek Revival style. It now houses office condo spaces, but some of its former glory is still visible!
More From WBSM-AM/AM 1420