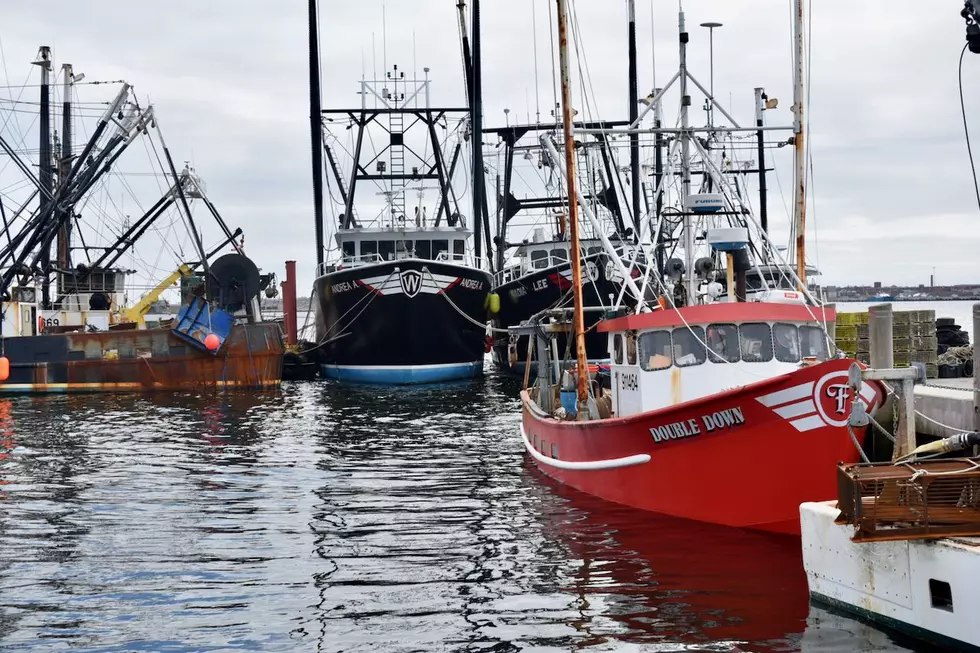 New Bedford Fishermen Among Those Suing Over Vineyard Wind
Mary Serreze/Townsquare Media
NEW BEDFORD — Local fishermen are among those in a coalition of commercial fisheries suing the federal Bureau of Ocean Energy Management over its approval of the Vineyard Wind project.
More than 50 fishing vessels based in New Bedford and Fairhaven are listed as members of the Responsible Offshore Development Alliance, along with 13 Massachusetts-based businesses and associations.
The group filed a petition in federal court on Monday to review the agency's approval of Vineyard Wind, a project slated to become the country's first commercial-scale offshore wind farm off the coast of Nantucket.
According to a statement from the coalition, fisheries professionals had been participating in the planning process for the 62-turbine project — but, the group said, their input was "summarily ignored by decision-makers."
The federal agency's "hasty approval" of the Vineyard Wind project adds more risk and interference to an already-struggling U.S. fishing industry, the statement noted.
Major concerns raised by the group include safe navigation around wind turbines in inclement weather as well as the lack of an impact assessment for fish and other resources.
"This is a precedent-setting decision by BOEM, and it is critical that they get it right so that future projects are following a trusted roadmap instead of a flawed and dangerous example," said RODA Executive Director Anne Hawkins.
"Unfortunately, this lawsuit is the only recourse fishermen have to ensure the fishing communities' concerns are addressed."
A representative from Vineyard Wind declined to comment on the pending litigation, and BOEM did not respond to a request for comment.
But Jamie Jacquart, Assistant Director of Campus Sustainability at UMass Dartmouth, noted that the fishing industry has been at the table with Vineyard Wind, BOEM, and the U.S. Coast Guard during the decision-making process.
"We have an increased challenge in New England as there are five different types of fishing gear utilized," Jacquart said.
But he added that the Coast Guard, an agency whose mission is to keep mariners safe, is the entity that determined the project's one nautical mile spacing between wind turbines.
"Without a move to large amounts of alternative energy, the effects of climate change are going to be catastrophic to the fishing industry," Jacquart noted.
Take a Photo Tour of the New Bedford Fishing Heritage Center
The
New Bedford Fishing Heritage Center
is celebrating five years of providing education and information about the city's most vital industry. While these photos can give you an idea of what it's all about, the exhibits are interactive and hands-on, so check it out for yourself.
25 Businesses New Bedford Is Asking for Most
Now that a Starbucks seems to be coming to Coggeshall Street, here is a list of businesses New Bedford area residents are asking for to come next to the Whaling City.
More From WBSM-AM/AM 1420