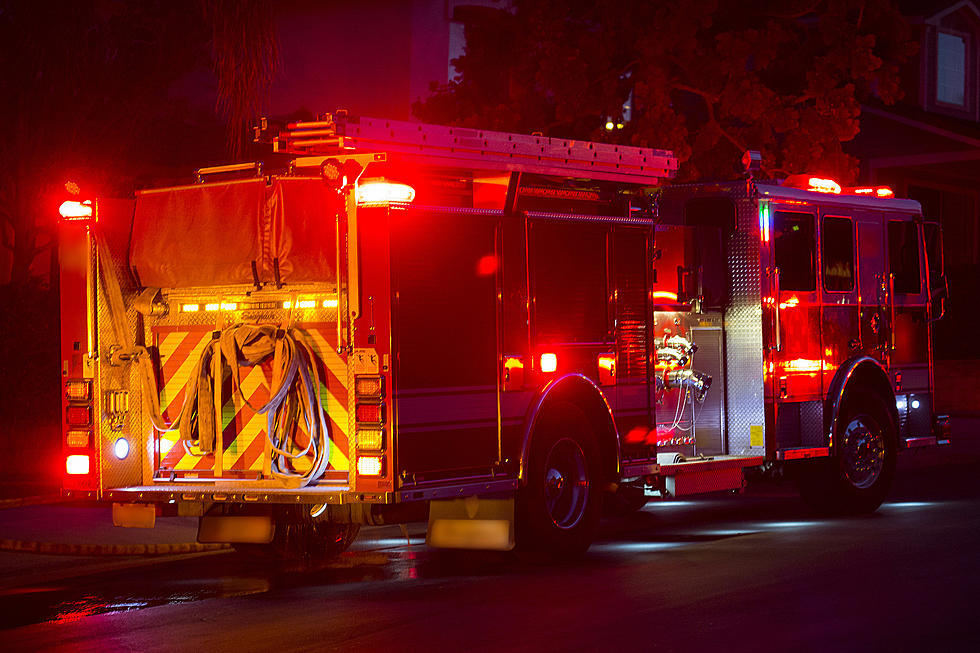 New Bedford Fire That Displaced Seven Caused by Smoking Material
Getty Images/iStockphoto
NEW BEDFORD — Smoking material discarded on a third-floor porch caused a fire that displaced seven people and their pets in New Bedford early Monday morning, according to city Fire Chief Scott Kruger.
Six adults and one infant — along with two cats and a dog — were rescued and are being assisted by the Red Cross following the fire that seriously damaged their home, Kruger stated in a release. One cat is still missing.
Just before 1 a.m. on Monday, the fire department received multiple 911 calls for a structure fire in a three-family home at 34 Sidney St.
According to Kruger, the building was "well involved in fire" when crews arrived.
New Bedford police evacuated the seven residents before fire engines arrived on scene, with four officers treated for smoke inhalation at St. Luke's Hospital afterwards.
Crews were able to keep the fire from spreading to buildings on either side of the home, and managed to contain the fire to the third floor and attic, Kruger said.
The rest of the building sustained smoke and water damage, with the total damage estimated at around $100,000.
Firefighters got the blaze under control within an hour, but remained on the scene checking spaces for hidden flames and helping the displaced tenants retrieve their belongings.
Kruger said the cause of the fire was discarded smoking material on the third floor porch, with windy conditions contributing to the rapid spread of the flames.
No injuries were reported among the residents or firefighters. The four police officers treated for smoke inhalation have been released.
Kruger noted in the release: "This fire should serve as a reminder of the consequences of not properly disposing of smoking material."
7 Rules You Should Follow if You Plan On Grilling in Massachusetts
Firing up the grill is a welcome sign of warm weather. But if you live in Massachusetts, you should read these rules before you get cooking.
See Inside Some of the SouthCoast's Most Affordable Waterfront Homes
We may all live on the SouthCoast, but we don't all actually live along the water. Waterfront property can be hard to come by around here and often has a hefty price tag. Yet we managed to find some surprisingly affordable homes along the water that are on the market right now. Check them out below.
More From WBSM-AM/AM 1420