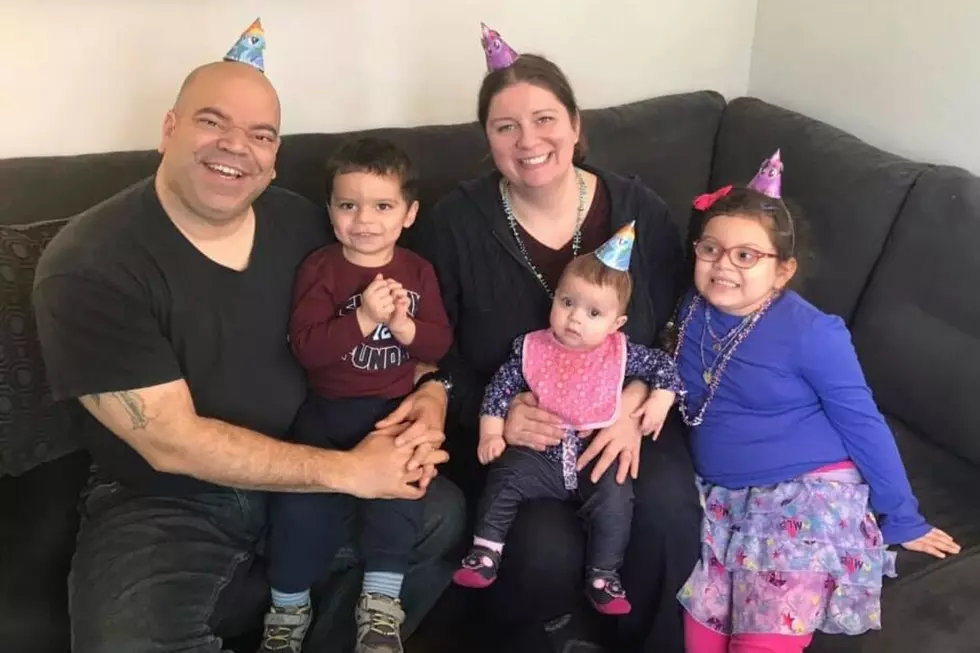 New Bedford Father in Desperate Need of Kidney Donation
Christian Gomes/Facebook
Children should never have to grow up without their parents, and one New Bedford father worries the day may come as he battles Stage 4 kidney failure.
It all started when Christian Gomes began taking medications for his severe juvenile rheumatoid arthritis as a kid. The medication was able to cure his condition, but it ultimately led to hidden kidney issues, which have continued to worsen over the last year and a half. Gomes is working closely with Mass General and is currently on the kidney donation list, but he explains in his Facebook post that "the waiting list is upwards of five years."
Gomes is a humble and hard-working man. He was a corporal in the U.S. Marine Corps and is currently a New Bedford police officer. He admits in his post that he has a hard time asking for help, but with his children and wife in mind, he knew it was time.
"I am posting this…so you can meet the 4 main reasons why I am asking for help," he wrote.
He took to social media to share his story and ask for people to consider a live organ donation. If he is able to secure one, he could take his name off of the waiting list and move forward.
With over 200 shares and growing, the SouthCoast is working hard to get the word out about Gomes's battle in hopes of finding the perfect kidney match, with several comments from people like Rhonda McLoughlin, saying "Filling out the form today. Same blood type. Hope I can help."
Angels do exist.
I wanted to do my part in getting the word out for the Gomes family so Christian could continue to experience life alongside his family.
If you or you know someone that is willing to help, click here for more information.
KEEP READING: Here are the most popular baby names in every state
Using March 2019 data from the
Social Security Administration
,
Stacker
compiled a list of the most popular names in each of the 50 states and Washington D.C., according to their 2018 SSA rankings. The top five boy names and top five girl names are listed for each state, as well as the number of babies born in 2018 with that name. Historically common names like Michael only made the top five in three states, while the less common name Harper ranks in the top five for 22 states.
Curious what names are trending in your home state? Keep reading to see if your name made the top five -- or to find inspiration for naming your baby.
More From WBSM-AM/AM 1420