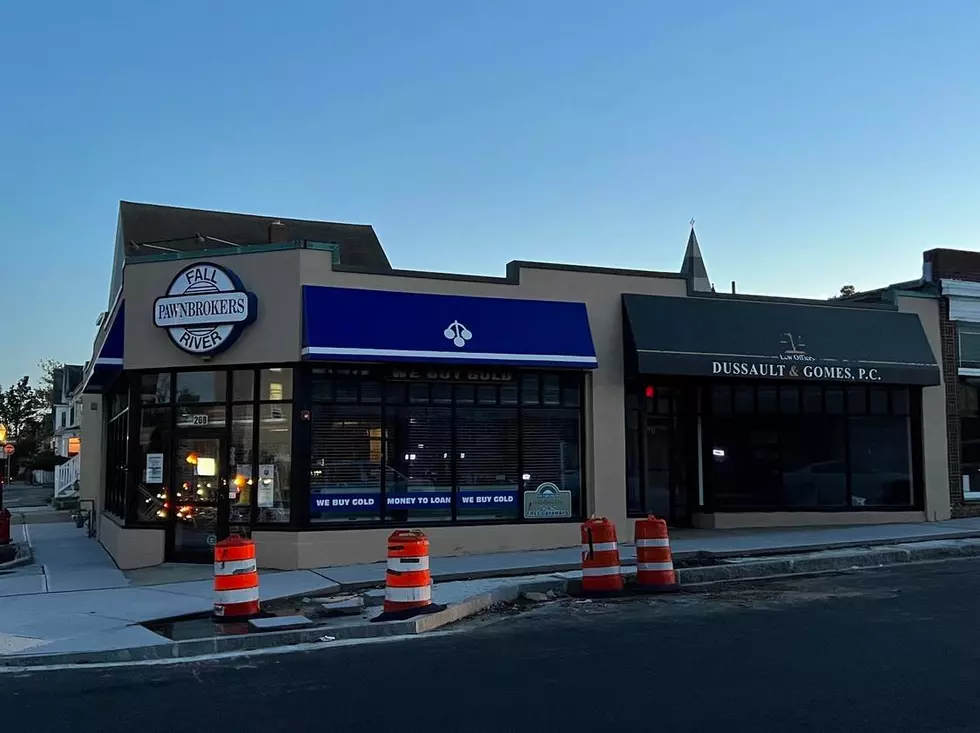 Most New Bedford City Councilors Oppose Methadone Clinic Location
Barry Richard/Townsquare Media
Opposition to a proposed methadone clinic at 268-270 Union Street in Downtown New Bedford appears to be mounting. 
Six of the 11 New Bedford City Councilors are on the record in opposition to the location, as is a member of the New Bedford Zoning Board of Appeals.
The ZBA has an October 20, 2022, public hearing scheduled on the matter, but the hearing will be virtual, and anyone wishing to view or listen in will have to go to the board's website for instructions.
Tetrault Real Estate LLC of Somerset and Michael Brier of Recovery Connection Centers of America in Providence, Rhode Island, are seeking a "special permit" to sidestep zoning use regulations "to operate a medical clinic named Recovery Connection Centers of America at the Union Street property."
Recovery Connection Centers of America, based in King of Prussia, Pennsylvania, operates inpatient and outpatient treatment at facilities in Danvers and Westminster, Massachusetts, offering "Medicated Assistant Treatment (MAT), includes Methadone and VIVITROL injections for opiates and alcohol."
Acute Treatment Services (ATS) and Clinical Stabilization Services (CSS) are also available. 
The Addiction Treatment Locator, Assessment, and Standards Platform (ATLAS) lists a dozen Recovery Connection Centers of America locations in Massachusetts, including 145 Faunce Corner Road, North Dartmouth; 101 President Avenue, Fall River; and 59 Broadway, Taunton.
City Council President Ian Abreu said the proposed location is of concern.
"I am completely empathetic to those in our community who suffer from substance abuse disorders and who need help," he said. "I want to support facilities like these that clearly have a need, but I have serious concerns about locating a methadone clinic in the heart of our downtown, which we have worked so hard to build up a base industry of tourism." 
Abreu said he has heard from downtown business owners who have called him to "express their concerns about this proposal."
Councilor Brian Gomes pointed out how close the proposed location is to tourist attractions as well as businesses.
"This location is half a block from the Frederick Douglass House and other significant tourist homes and a new park," Gomes said. "This location would be harmful to the entrepreneurs that have taken up shop in the Union Street area."
"I believe we have enough agencies in the city to address the issue of those who want help," he said.
Councilor Naomi Carney also thinks the location is a concern.
"Although I realize the need for these methadone clinics, the proposed location in the downtown area is not a good fit," she said.
Ward 1 Councilor Brad Markey wondered if there would be adequate parking and if "overflow" from the proposed clinic would interfere with nearby businesses. 
"My initial thoughts are that this isn't a good location for this type of business," he said.
Ward 2 Councilor Maria Giesta said that "this is not an appropriate location for a methadone clinic" and recommended the developers find another location.
Ward 5 Councilor Scott Lima said on my program Friday he believes Union Street is not the right location for a methadone clinic but wishes to "hold off on public comment" until the council meets on Thursday night to discuss the matter.
Councilors Linda Morad, Hugh Dunn, Ryan Pereira, Derek Baptiste, and Shane Burgo did not respond to multiple requests for comment.
Zoning Board of Appeals member Leo Choquette, Jr. offered an alternative site.
"I am against the meth clinic being placed on Union Street," he said. "There are far more economically responsible locations, Pope's Island being one of them."
The ZBA will have the final say on the permit request. Mayor Jon Mitchell and the city council do not have a formal role in the process.
WBSM's Top SouthCoast Stories 9/26 - 10/2
More From WBSM-AM/AM 1420